As independent optometrists and practice owners, running your practice isn't just about seeing patients. You're also managing a business. And, as a small business owner, managing your costs is one of the primary responsibilities. Each year, you should be evaluating your budget and see where you can make adjustments.
When it comes to optometric practice management and profitability, we want to talk about some areas in your practice where you can make adjustments and possibly save a penny or two. Whether it's updating budget to scheduling your staff to marketing efforts to letting your patients help themselves, we've got a few ideas that could help your practice's profits in the long run.
Practice Management Helps You Cut Costs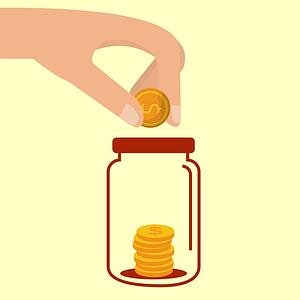 Make a Budget and Stick to It
Like most businesses, you're probably running your practice off of a pretty tight budget. If you've got a few years in the biz under your belt, you've probably come to realize that your budget disappears a lot quicker than you'd expect. Things end up costing twice as much as you'd originally planned and surprise expenses pop up throughout the year. Whether you have to replace a broken device or instrument, or hire an additional employee, make sure you have some padding in your budget for it. Having a miscellaneous or emergency expenses slot in your budget is one way to prepare.
Evaluate the Total Cost of Ownership on Your Purchases
If you are thinking about making a big purchase this calendar year, make sure that you take your time to evaluate all of your options. If you plan ahead, you'll have plenty of time to do your research to make sure that you get the most bang for your buck.
If you're looking to purchase a new practice management and EHR software, fill out this total cost of ownership worksheet. It gives you a chance to stack up the costs of a bunch of different software in one place and see how they compare to one another on cost. It might even make you think about some costs you hadn't considered before!
Think About Your Marketing Efforts
In order to expand your practice, you probably have some money set aside in your budget for marketing. Having a marketing budget is going to help you bring in new patients that will help you increase your profits in the long run, so marketing eventually pays for itself.
Even better yet, there are some "cheap" marketing tactics out there that you might not even be utilizing. Is your practice active on social media? Having social media accounts for your practice won't cost you a penny, except for the man hours it requires to stay active and responsive. Social media is a great marketing tool to help you keep in touch with current and future customers.
Maximize the Efficiency of Your Staff
Salaries and benefits for your staff are going to take up a big chunk of your budget. So make sure that you're managing your staff and their schedules efficiently. We realize this might not be an easy task, but keeping your employees happy is important to your practice's profitability. If your employees aren't happy at work, there's a good chance that your customers might not have a happy experience either.
Balancing your staff's schedules is a reality of business, and is something that should be taken into consideration when thinking about your budget needs.
Help Your Patients Help Themselves
Something that you may not have thought of that could help increase your staff's efficiency and save you money in the long run is giving your patients the opportunity to help themselves. What about a patient portal? Patient portals make is easier for patients to log into an online system to better manage their healthcare without constant calls to your front desk. They'll be able to do things like see treatment instructions and education materials, complete questionnaires, access medical history, and change or request appointments at their own convenience.
For more small business strategies, read our newest ebook, OD Handbook: Small Business, Big Profits.
Editor's Note: This post was originally published on March 12th, 2014. It has been updated for relevance and richness of content on August 22nd, 2018.