Our peers over at EyeCarePro are experts in helping eyecare professionals market their products and services. Here's what they have to say about creating a name for your practice online:
Assuming you already have a great website—a must-have for years by now—we're going to start with an overview of each of the 10 things you should be doing.
The vast majority of searches for a new eye doctor are made on Google. If you want more new patients, then here are things you should be doing to make sure your practice ranks front and center in your area.
Expert Advice for Marketing Your Practice Online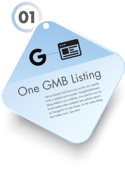 A Single, Verified, and Optimized GMB Listing Connected with Your Practice Website
With a verified and accurate GoogleMyBusiness listing linked to your website, your practice can be front-in-center when potential new patients search on Google for an eye doctor. It's the online listing that matters most. See what we've already had to say here!
Google Reviews
If you don't have lots of recent, positive reviews and a great average rating, you're going nowhere fast. First impressions are everything and Google reviews are the online reviews that count for more. A lot more, as you can see here
Video
Practice videos are golden. They are a fantastic way to personalize your site and introduce potential new patients to who you are and what your practice offers and stands for. And there are SEO benefits worth considering. When posted on Youtube (especially with tagging such as "eye doctor [city]"), videos will show up in Google searches and are another way for people to find you. What's more, video substantially increases website engagement, which increases the likelihood of a visitor staying on your site and booking an appointment. Recent data strongly suggests that this engagement makes Google more likely to give your website a higher search ranking. Lastly, video is great for effective social media and it's way more likely to get views, shares, and likes than static content.

Click Here for a FREE Beginner's Guide to Practice Video
Top-Notch SEO
If you aren't doing decent SEO, you are very likely to be missing out. A lot! A bit of basic Search Engine Optimization will help your site rank more prominently on Google searches for terms such as "eye doctor", "optometrist", and pretty much any other term you can think of that's directly relevant to your practice. When it comes to SEO, there's a lot to master. Don't worry though, there are plenty of resources out there and we will be providing tips and tools specific to eye care. The basics of good SEO include proper use of alt-tags, headings, and internal website structuring and linking. But this is just the beginning. Content is what will get you noticed.
Want to Dominate Local Search Results for YOUR Practice? Get our Free Guide to SEO for Optometry Here.
SEO+: Content for High Revenue Services
Lots of practices invest substantial time and money into the training and equipment required for medical specialties such as custom contact lenses, vision therapy, and dry eye treatment. However, if you want patients to actually learn about these services, you need more than just a bullet list stating that you offer them. Not many people search for "scleral lenses" online, but they might search for "special contacts for keratoconus". Compose detailed and authoritative content on your website that responds to the actual searches potential patients are making. Set yourself up as the local and trusted expert on your specialty. Educate and engage first, then you can bring in those high-revenue patients from far and wide.
Learn More About Using Content to Grow your Practice Here
Location Pages
Google strives to provide searchers with locally relevant results. If your practice is in a competitive environment, it's important to be as competitive as you can within your area. Think Local! Unless your practice is in a rural area, most people won't drive more than 10 minutes for a general eye exam. This means focusing on your specific location, not the entire city. Build yourself a location page. This should be full of the local neighborhood or community search terms that people might actually plug into Google, combined with terms like "eye exam", "eye doctor", and "optometrist". This approach gives you an edge over the competition when it comes to fighting your way to the top of the Google search results for your specific locality. This is even more important when you have multiple locations. Each location page should hone in the locality of the specific practice, almost like a homepage.
Page Speed
Is your website slow to load? If you find that annoying, you had better believe that potential patients do too. People are impatient. If your website is slow to load, people will abandon it before it even finishes loading. This is especially true for mobile since the internet connection tends to be slower. A slow page means lost revenue. Worse, a drastically slow load speed can result in penalizations from Google. Compress images, avoid clutter, and make sure your website is optimized and built well.
Mobile Optimization
This one goes hand-in-hand with #7. Making sure your website loads quickly on mobile is very important, but there is more to it than that. Lots of websites look alright on desktop but are a total mess on mobile. If your potential new patient can't read the text or navigate, let alone book an appointment, it's a total write-off. Make sure your website is optimized for a clear and easy user experience on mobile.
Tracking Data
This isn't just about numbers. It comes down to money in your pocket. Or not. If you aren't tracking key metrics, you have no idea if your website is working for you or where improvements can be made. Using tools such as Google Analytics, you'll want to have a solid sense of your website traffic and key performance indicators (KPIs) such as conversion rate and time spent on pages, etc. To do this properly, you need #10.
See What You Should Be Tracking
Call Tracking and Online Scheduling
Ultimately, your main marketing goal is patient appointments. To figure out whether your investment is worthwhile, you want to measure your return on investment (ROI). It can be challenging to figure out the exact impact of any given marketing channel on your bottom line, but there are a couple of things you can do to capture at least some of the patients that book an appointment as a result of your website. A call tracking number is pretty much what it sounds like. It's a different phone number which directly forwards to your regular practice number but can be digitally tracked through the call tracking software. It can come with a cost, but it's definitely worthwhile. They are so important, in fact, that EyeCarePro provides call-tracking to all our marketing clients at no additional charge. Combined with click-to-call mobile data, call tracking is the only way to calculate your website conversion rate in a way which accounts for phone calls. An added benefit of call-tracking is that it also allows you to record calls, which can help you identify problems with the way calls are handled in-house.
Another tool you want on your website is an online appointment scheduler or schedule request form. This doesn't have to be a sophisticated real-time scheduler, just a simple form that website visitors fill out. You can even differentiate between new and returning patients, which is pretty key. Having an online schedule of some kind will definitely improve your website conversion rate. There are lots of people who prefer an online option in any given scenario. If your competitor has it and you don't...well, you understand. Learn More Here
EyeCarePro has been focused on optometry marketing for 15 years. They provide a variety of powerful and results-driven solutions to eye care practices which directly enable doctors to scale up and grow. They offer an impressive volume of tools, tips, and strategies you can use to develop a powerful online presence. Check them out and learn more about how they can help you grow your practice.
---
For more marketing and business development advice, subscribe to VisionWeb's blog.