Social media can be a very powerful marketing tool for small businesses. But running a successful social strategy can also come with many challenges when your resources are limited. More and more of your patients are finding your business online whether through local search, online reviews, or social channels, and if your practice doesn't have a strong web presence you could be missing out on a big chunk of new patients.Today we want to talk about some of the most common challenges many small businesses face when it comes to maintaining their social profiles. Share with us some of the biggest challenges your practice faces and how you've been able to overcome these common problems.
4 Common Social Media Challenges for Optometrists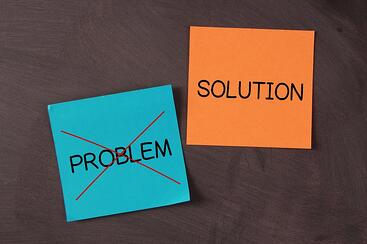 Challenge 1: You're too Busy
Solution: For most independent eyecare practices it can be hard to find enough time in a day to get in all of your patient care visits, and social media usually doesn't make it to the top of the priority list. If you're finding it hard to make the time, start by focusing your energy on just one social channel, and set aside 15 minutes a day in your schedule to make it a priority. With most social channels you can schedule posts in advance to help save time in your day-to-day. But, if you decide to schedule your posts in advance make sure that you're still checking your pages daily to keep up with any interactions, questions, and comments.
Challenge 2: Relying on One Person
Solution: It might be that you've dedicated one person in your practice to be in charge of your social media efforts. But relying on just one person can make it hard to find time and content to post. Make sure the rest of your team is actively helping with new ideas and engaging with the community on their own by tagging, sharing, or commenting on posts from your practice.
Challenge 3: Lack of Content to Post
Solution: One of the most time consuming aspects of a strong social media strategy is coming up with content that is relevant to your audience. Start subscribing to popular industry blogs and newsletters that will provide you with content that is sharable and valuable to your own followers. You can alsodo things like run contests, share patient success stories, highlight staff members, share quick health tips, or show off new frames and promotions in your dispensary.
Challenge 4: Finding Your Audience
Solution: The world of social media can be a crowded place, and finding your target audience can sometimes be tricky. Social media can help you reach new audiences that maybe wouldn't have found your practice through some of the more traditional methods. Plus, most channels, like Facebook, make it really easy to target people based on things like age and location. So, if you're a practice in Austin, TX you aren't wasting time marketing to patients in Chicago, IL.
---
We compiled all our tips into this handbook for ODs.