Are you still deciding whether or not you should attend Vision Expo West this year? What if we told you that you could win free hotel nights for the conference? Our friends at The Optical Vision Site are teaming up with the International Vision Expo to give out free hotel stays. We're reposting the information below, but make sure you check out The Optical Vision Site's orginial post to enter the contest. Good luck!
ECP's Can Win Free Nights at Vision Expo West 2015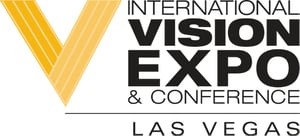 Are you an eyecare professional who wants to go to Vision Expo West 2015 in Las Vegas ? Would you like to win Three Free Hotel Nights* at Vision Expo West 2015?
It's Easy To Win!!! All you have to do is make a comment on The Optical Vision Site's blog post by answering one of the following questions.
1.) Why you should win
2.) Your favorite class or speaker or a class you want to take
3.) A Vision Expo story
Comments Need To Made by August 1, 2015. Winners will be picked on August 7, 2015.
Vision Expo West is the largest, most all-inclusive ophthalmic conference in the world, the best value of all CE. The Conference dates for Vision Expo West 2015 are:
Education: September 16-19, 2015
Exhibits: September 17-19, 2015
Please tell The Optical Vision Site your story and win!
*Comments must be made on the original post from The Optical Vision Site. Click here to visit the original post. Not all comments will win. Winners will be selected by International Vision Expo. Comments received after 8.02.15 will not be eligible for this promotion. Show management to choose and book accommodations at an official show hotel.
Make sure you visit The Optical Vision Site to enter!