You thought everything was going great. Your staff got a long with each other, your patients were happy, and business was booming. Then you got the news, your optometric billing manager is leaving your practice. Now, you have to find a replacement before your stack of claims grows even higher.Losing a member of your team is always difficult, but when it's your biller, the person responsible for submitting and tracking your claims, finding a replacement quickly is important. To help you make the right call, we've put together a few options that you can use if your practice needs a new optometric billing manager.
3 Ways to Replace Your Optometric Billing Manager
Promote From Within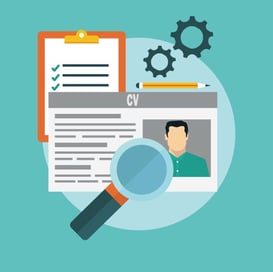 Your first option when you lose your billing manager is to look at your remaining staff members and see who would like to take on the challenge. Promoting from within is a great option because it boosts employee satisfaction and you may be able to get your old billing manager to conduct the training before they leave.
There will be a learning curve, so be patient.
Hire New Talent
Hiring new talent may be a more time-consuming task and expensive process if you don't know where to start in the hiring process. But, if you can find the right fit for your practice, then it's worth it. New talent, especially if this person has claims management experience, can bring new ideas to the table and boost your staff's energy.
When hiring new talent, make sure you ask the right questions to determine if candidates have the experience and personality that fits with your practice needs.
Enlist a Service Provider
When promoting from within or hiring new talent isn't an option, your last choice is to enlist the help of a billing service provider. The benefit here is that many billing service providers have a team of trained billing managers so they can scale to handle your piles of vision and medical billing claims. And, by using a service provider, your staff can focus more on your patients and less on training and onboarding. The one drawback to this is that it may seem expensive upfront, but depending on your claims, it could be a service that ends up paying for itself.
Do you want to know how VisionWeb can help you manage your entire billing cycle? Request a consultation and learn more about VisionWeb's Insurance Revenue Cycle Management.