It's that time of the year again, and Vision Expo East is just over a week away! We're busy in the office getting ready, so we can only bet that you are too! The trip to NYC can be a pricey one, so we want to help you come up with a plan for getting a positive return on your tradeshow investment. Or, if it's your first time attending the show, hopefully these tips for ECPs will serve as a guide to get you through the craziness of Vision Expo!

Tips for ECPs: 3 Steps Towards Getting a Positive ROI Out of Vision Expo
Have a Plan
Going into Expo with a plan is probably the most important thing that you can do to get ready. With the tradeshow floor taking up two levels at the Javits Convention Center, and last year's show bringing in over 560 exhibitors you'll see why it's important to have a plan of attack. You can see a floor map and list of exhibitors on the Vision Expo East website, and from there you can create your list of "must-see" and "want-to-see" exhibitors. Going into the show knowing what booths you want to stop by is going to help you save a lot of time.
Are multiple people from your practice attending the show? If so, divide and conquer. Maybe your opticians are assigned to checking out frames, while your office manager checks out practice management solutions, and you check out instruments and devices. Make sure that going into the show that everyone on your team knows what they should be looking out for and questions to be asking.
If there are specific companies and products that you know you're interested in it might not hurt to reach out and try to schedule an appointment at the show. The show floor can get very busy at times and this could help you avoid waiting in line to speak to someone.
One more pro-tip if this is your first time at the show, wear comfortable shoes! You might think that you can rock the pumps all day long, but not matter how comfortable the shoe (even flats), your feet will be tired! And if you're in a rush to get back to the hotel because your feet hurt, then you're going to spend less time focusing on what's important at the show.
Take Advantage of Show Specials
Many exhibiting companies will have special show pricing and deals on their products for attendees who choose to purchase at the show. Taking advantage of these specials is an easy way to increase your ROI, because they are deals that you would not receive had you not been at the show to make the purchase.
Follow Up After the Show
A lot of booths get swamped with visitors at the show, so their plates can be pretty full when it comes to catching up with everyone after the show. If there is a specific product or service that you know you want for your practice, take the time to do the following up yourself to get ahead of the pack. Showing a high level of interest is going to put you in front of others when it comes to getting what you want post-show. So if it's something you really need, don't hestitate to put in a little bit of effort!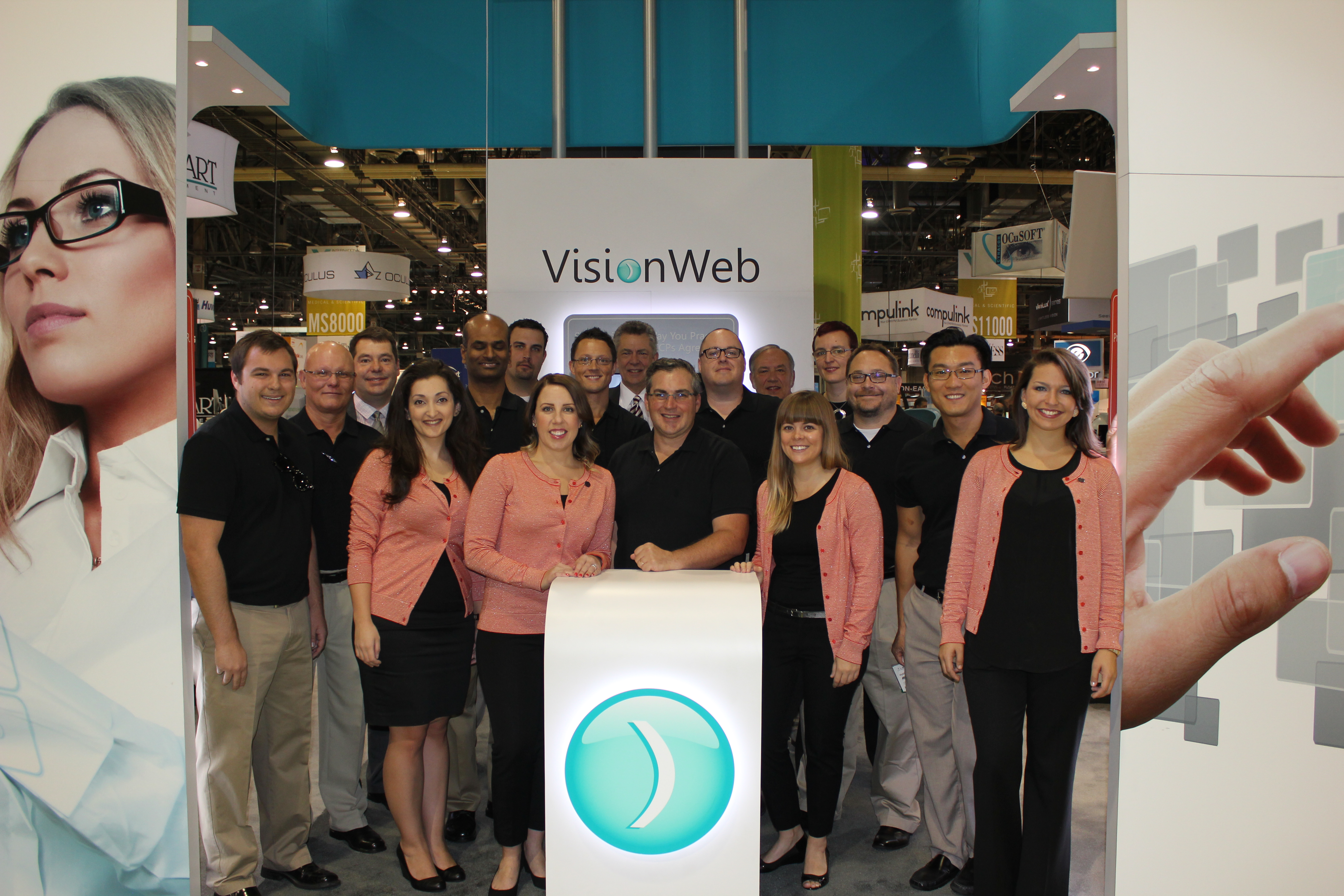 We want to see you at Vision Expo! If you're on the hunt for a new practice management & EHR solution, come get a demo of Uprise! Uprise is VisionWeb's cloud-based practice management & EHR system, and we're 2014 certified for Meaningful Use! We'll be in the Medical and Scientific Pavilion at Booth #MS6743. Don't forget to add us to your show planner!