We've heard a lot across the industry that many optometry students wish they had more business courses during their time in school. If you decide to work in an independent eyecare practice after graduation, business skills are an important part of the job. Luckily, today there are online classes out there for just about anything, and you can usually find free or affordable classes and optical resources depending on what you're looking for.
As the end of the year sneaks up on us, it's a good time to evaluate what went well in your career this year and where you're looking to make personal improvements. We pulled 10 online courses that can help you take your business skills to the next level.
Optical Resources: Boost Your Business Knowledge with These Online Courses
QuickBooks Pro 2016 Training: Manage Small Business Finances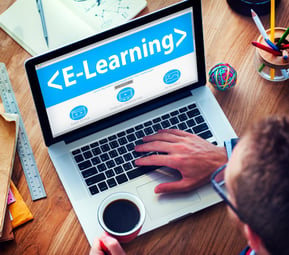 Why You Should Take It: If you use QuickBooks Pro in your office but don't think you're using it to it's full potential, this course can help you take advantage of all the benefits you might be missing. If you're a small or medium sized practice, you can use QuickBooks Pro to keep track of everything.
Cost: $19 (sale)
The Complete SEO Course: Rank Your Webiste in Google Easily
Why You Should Take It: Online marketing and SEO are an important piece of growing your business. With this course you'll learn practical SEO strategies that will rank your keywords in Google faster. This course is great for beginners and intermediate users.
Cost: $19 (sale)
Foundations of Business Strategy
Why You Should Take It: If you're thinking about opening your own practice, brushing up on business strategy is a good first step during the planning stage. Managers, entrepreneurs, analysts, and consultants can all find value in mastering these fundamentals.
Cost: Free
Entrepreneurship: From Idea to Launch
Why You Should Take It: Another great course option if you're thinking about the idea of opening your own practice. From Idea to Launch will guide aspiring entrepreneurs through the steps that will increase the chances of successfully turning an idea into a business.
Cost: Free
Why You Should Take It: Retirement options can be overwhelming, especially for a business owner making their own decisions. Whether you're just starting to save or want to optimize your savings, this class is designed to demystify retirement savings.
Cost: Free
Communication Skills and Teamwork
Why You Should Take It: Even for eyecare professionals, the foundation of your professional success is your ability to inform, persuade, and build relationships that work with patients and your staff. In this self-paced career development course, you'll practice communicating, forming teams, and planning projects in a variety of contexts.
Cost: $60
Problem Solving and Critical Thinking Skills
Why You Should Take It: Problems arise every day in the work place. This course will help you think critically and creatively to solve problems and design solutions.
Cost: $60
Business Communication - Fundatmentals of Business Writing
Why You Should Take It: This course will help you grow your writing skills to help you express ideas through a clear, concise, and efficient manner. It's designed for learners who want to improve their business communication skills, in particular business writing.
Cost: Free
Microsoft Digital Literacy - IT Basics, Internet, and Productivity Programs
Why You Should Take It: Maybe you found a great candidate for a position in your practice, but their computer skills aren't up to par. This course can help you develop your not-so-tech-savvy employees.
Cost: Free
WordPress: Blogging On the Web
Why You Should Take It: Blogging can be a great marketing strategy for your eyecare practice to help build thought leadership and trust with patients, and by increasing your SEO and online presence. Wordpress is a popular platform for blogging and could be a good option for your practice to use as it's blog platform. This course can help you get started.
Cost: Free