Part 3 of our Game Changing Moves for Your Optical Practice series is here! If you've been following along, you've already read up on Parts 1 and 2, but if you haven't you can find them here:
The focus of today's article will look a little more closely at the products you offer in your practice, the technology you're using, and if you're using that technology to its greatest potential.
Making The Most of The Resources in Your Optical Practice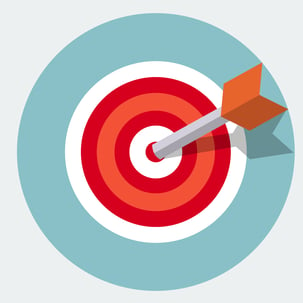 Quality Products Over Cheap
Depending on your practice brand and target audience the types of products you carry in your practice will vary. And, in many cases it can be tempting to try and compete with online retailers when it comes to price by carrying cheaper products. But really, you should be educating your patients on the value they get from visiting a team of experts and purchasing quality products instead of running online to find the cheapest option.
There are many ways you can go about proving the value of your expertise and your products. One way that we think is really helpful is by comparing the cost of frames and lenses over the course of two years with other common monthly expenses. Here are two great examples:
Use Technology to Its Full Potential
Technology can provide a lot of benefits in your eyecare practice, but on the flip side, technology can also cause a lot of headaches. If you and your team aren't well trained with your software, or aren't taking advantage of some of the most important features of your systems you might feel like technology is slowing you down instead of helping.
Having the latest technology in your practice will help you stay modern in the face of your patients. The more education and resources you can provide to your patients the more value they'll get from your practice and the technology that helps you do that. Things like a patient portal and the ability to schedule appointments online are two important technology features that a lot of new patients look for when coming to your practice.
Run Metrics
Paying attention to different metrics in your office can play a big role in growing your business, and your profits. It's not enough to randomly sit down and look at the numbers once a year. You should be checking and comparing your metrics on a consistent basis, and testing different business strategies to see what moves the needle.
Some metrics we think are important to be keeping a close eye on are:
If you have been ignoring these important benchmarks we have a great resource to help you get started on keeping track of these numbers. Download the eBook, 8 Benchmarks ODs Need to Monitor in Their Practice.