There are hundreds of EHR software solutions in the market. When it comes time for you to shop for a new solution for your optometric practice, it's crucial that you identify the best possible solution that will help you grow your practice, work more efficiently, and enhance the level of care you and your staff administer to your patients.
This post reveals the three essential steps your practice should take when beginning your search for a new EHR software vendor.
How To Ensure You Get The Best EHR Software
Identify Your Needs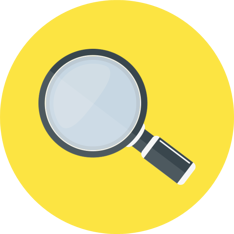 In order to select the best EHR solution for your practice, you have to pinpoint what your practice needs from the solution to succeed. The best way to identify your EHR needs is by creating a practice profile. A practice profile will help you gain clarity on how your practice functions and identifies the requirements so you can optimize your workflow and enhance patient care.
When creating this profile, focus on the needs of your staff, your hardware and infrastructure, and your office workflow.
Research Your Options
Once you've identified what your practice needs from an EHR solution, it's time to make a list of the vendors who have a solution that meets these needs. Because there are so many EHR vendors in the marketplace, it's essential that you list the vendors that are specific to your industry and can meet most of your requirements.
Unfortunately, functionality doesn't always lead to success. When you're vetting through the vendors, ask questions to determine if the solution is user-friendly, if the vendor has a support team, how the solution is implemented, and the types of training materials that are provided by the vendor.
As you narrow down your vendor options, read online reviews, ask a community of peers, or ask the vendor for case studies and testimonials to help with your research.
Request Demos
Taking the advice from your peers is important, but for a decision that will have such a large impact on your practice and how it functions, you need to trust your own judgment and see the solution for yourself.
Take your short list of vendors and request personalized demos with each one. This demo should provide you with information that is useful in uncovering hidden flaws in functionality that may impact your office workflow, or identify an improvement that you weren't expecting.
To get the most out of the software demo, use the demo to ask additional questions with the intent of selecting your ideal EHR vendor.
Download our guide on selecting a practice management and EHR solution for your optometric practice.
Editor's Note: This post was originally published on July 5, 2017. It has been updated for relevance and richness of content on August 12, 2019.