Whether you're fresh out of school, an OD with years of experience, or you're looking for new experiences, having a mentor that you can bounce ideas off of will assist you in your career by helping you discover the tips and tools that will propel you and your optometric practice into the future.
Regardless of your experience in optometry, there's always a benefit for finding a mentor to help you reach the next level in your career. Below are four reasons to find a mentor.
How Mentors Can Take Your Optometric Practice To the Next Level
Mentors Give Fresh Perspective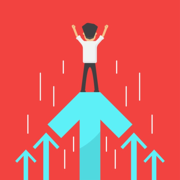 When you own and operate your optometric practice, it may be difficult to identify barriers that are keeping you and your practice from reaching its full potential. Leveraging an outsider view from a mentor will give you a fresh perspective on areas to focus so you can get the most out of your efforts and better optimize your optometric practice.
Mentors Encourage Growth
Scheduling regular meetings with your mentor will help you stay focused on completing the tasks that move you towards your goal. Because mentors are focused on helping you grow, they often hold you accountable for completing tasks and providing advice to keep you moving closer to your goal.
Mentors Have Experience In Accomplishing Your Goal
Whether you need help with growing your business, adding more locations, oOr you'd like to spend more of your focus on using social media to promote your practice, the mentor your select should have proven, successful experience with what you're trying to accomplish. Luckily, your mentor doesn't have to be in the eyecare industry if your goals are not optometry focused. For example, if you're focused on growing your social media marketing strategy, you could reach out to a business in your community that uses social media well.
Mentors Are Free
A mentor usually works with you because they feel like they have advice they can give you that will help you reach your goal. Mentors are driven by the satisfaction of helping the mentee grow and accomplish their objective, not money. For this reason, making connection and identifying mentors will provide you with free expert advice that you can use to take your career and optometric practice to the next level.
---
For more practice improving tips, include insights into how one successful OD leveraged mentors to help advance her career in eyecare, download the "12 Insider Secrets from America's Top ODs."
Originally published in 2018