What: CEwire2019 is a virtual CE conference by ODwire.org, the largest online eyecare industry community for ECPs. Join in with a reliable internet connection and share the video with your staff.
Over 9,000 ODs attended past conferences, and tens of thousands of CE credits were earned, so don't miss your chance to participate in CEwire2019.
When: CEwire2019 will be held live online on January 26th and 27th, 2019 . If you can't make the live event you can still watch the recorded sessions at your own pace up until July 1st, 2019.
5 Reasons Why The Eyecare Industry Loves CEwire2019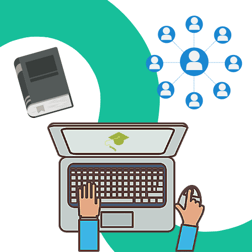 1. It's Cheap. Pre-conference pricing (ends January 1st) is $149/individual, or $189 for regular pricing.
2. Profits Go to Charity. Profits from the event are being distributed to leading eyecare charities including The American Academy of Optometry Foundation and VOSH International.
3. Watch Live or On Demand. Having the freedom to take classes at your own pace and the comfort of your own home sounds like a sweet deal to me.
4. There's an Exhibit Hall too. If you were worried about not getting the opportunity to scope out new products and chat with vendors, don't worry - they'll be there too.
5. Wide Range of Classes. There's over 56 COPE-approved CE hours online to choose from.
Get your entire practice signed up today for that early-bird pricing. Or see their website to learn more.