Earning continuing education requirements each year can be a struggle for ODs who can't take the time off to leave the practice to travel. And, if you're an OD in a rural area, sometimes the only way you can attend a continuing education session in person is by air travel.
When leaving your practice to earn your CE credits isn't an option, the eyecare industry turns to the annual continuing education conference, CEwire2017 by ODwire.org. This year's event is being held on January 28th and 29th. With up to 40 COPE-approved CE credits and new lectures, you're sure to find a few sessions that will help you deliver exceptional care to your patients.
But, that's not the only reason why eyecare professionals attend CEwire.
3 Reason's Why the Eyecare Industry Attends CEwire
It's Affordable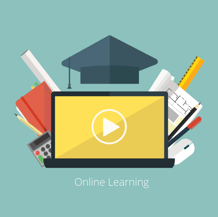 Education is an investment, but when quality education comes at only $179 for access to 40 CE credits, the price doesn't seem all that painful to shell out. Especially when you consider that coffee drinkers spend an average of $164.71 on coffee each year.
The best part of the cost is that a part of the proceeds go to one of two charities, which you can choose from upon registration.
It's Convenient
Traveling is a big commitment. And if you're the only OD at the practice, then traveling means turning patients away during the time you're out.
At CEwire2017, you get the chance to watch all of the lectures virtually with on-demand access until May 1st, 2017; giving you plenty of time to work your CE credits around your patient and practice demands.
It's a Chance to Network

Just like tradeshows, continuing education events are great because you can network with ODs at the event. CEwire2017 takes it one step further by giving the virtual attendees the opportunity to join in on the networking fun by inviting them to a community to communicate with other attendees.
Ready to attend CEwire2017? Register here.