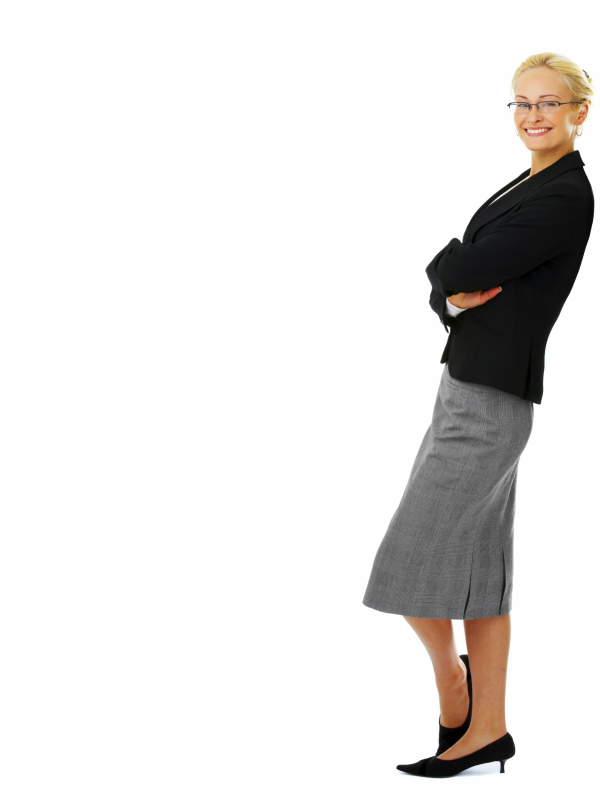 Increasing efficiency and boosting profits are the biggest goals for any business. Have you made an action plan to achieve your goals, or is your eyecare practice expecting everything to just fall into place? Getting started is the hardest part, so we have done the dirty work for you. Bettering patient relations should be at the top of your priorities, and these 7 solutions will build a strong stepping stone for your optometric practice!
Make sure you're getting the most you can out of your optometric practice management system. Utilizing only a few features isn't necessarily taking advantage of the investment you have made.

Solution: Most PMS's offer a database of training materials for you to get started, which can be of value to you even after you've implemented optometric practice management software. Check through this database and see if you are using every feature possible, there may even be features you didn't know existed!
2. Are you submitting both orders and insurance claims online?
Your practice has to put your patient's information online anyway, so if you're still using phone or fax to send in your orders, you're wasting valuable time. Payers also force you to file claims online, and because there are different insurance services, switching between several different sites can be frustrating and time consuming.
Solution: There are various online claim filing and ordering services out there. If you haven't made the switch yet, these services may be fit for your practice. At VisionWeb you not only have access to online lab ordering of spectacle lenses, frames, and contacts but you can also file your claims through our insurance services. Check to see if your practice is using one of our compatible practice management systems.
3. Are you increasing frame sales?
Boosting frame sales can increase your revenue significantly, and new frames are the fun part of our industry. Make buying new frames become an experience for you to get to know your patient so that you can satisfy their needs. This is your opportunity for personalities to shine, and when that happens you are able to stock up on the frames you know your customers want!
Solution: In order to incre1ase sales you must immediately review and refine sales techniques. Differentiate your practice and stand out. Check out this list of "10 Actions to Improve Your Optical Dispensary" on the Review of Optometric Business blog to improve frame sales.
4. Is your practice embracing social media?
It's never too late to create a greater sense of visibility by placing your brand all over the net through social media platforms such as Facebook and Twitter! It's an extension for your practice to interact with customers. Creating a relationship through social media can be vital to enhance your online presence.
Solution: Create a social media account or two that works best for your practice. Make sure someone at your practice educates themselves on all the resources these networks can provide. Get ready to build your online brand!
5. Are you utilizing social media facilitating tools?
Social media might get a little overwhelming from time to time. Fortunately, there are applications that allow you to consistently update every social media account you have in just one click!
Solution: Two of our favorite applications to integrate social media at VisionWeb are Tweetdeck and Hootsuite, which are FREE! These applications give you have the ability to monitor your posts, schedule them, and better organize your platforms in just one application. There are also applications with small fees such as Market Me Suite or Argyle Social, which have abilities that will certainly fascinate you!
6. Have you even thought about search engine optimization?
Statistically, most people don't even go past the first page when they use Google, meaning when there are countless eyecare practices in your area, you may get lost in the crowd. Fortunately, there are ways to move your practice to the top, and this is FREE advertising!
Solution: Get your name out there; the more content you provide on the net, the quicker you'll climb the ladder, and getting ahead on this opportunity will make your practice stand out. Creating a blog provides opportunities, because the more consistent you are, the more your name is seen by search engines. The fun thing about this is that you can do what you want with it!
7. Do you have an effective online reputation management policy?
Your practice's name is out there and people are writing things, good and bad. Accessing this information allows you the ability to know what your practice is doing effectively and areas of improvement that can be made. Just remember, these reviews are being seen by potential customers!
Solution: Google search yourself and your practice. Claim these review sites and learn from them! Develop a response policy to both positive and negative reviews to enhance your customers' experiences.
Like what you read? Subscribe to the VisionWeb Blog today!