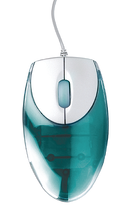 VisionWeb recently attended International Vision Expo East in New York and while we were there we held free in-booth presentations covering the techniques that set a modern practice apart from those who continue to use outdated processes. The presentations covered everything from electronic eyecare product ordering and insurance claim filing to social media and other modern marketing tactics. It really covers it all - even how to get the most from your eyecare practice management software.

We work with busy practices every day and really know how technology can impact a practice in a positive way. The first step to becoming a modern practice is identifying the inefficient and outdated process in your practice. And that's exactly what we do in our "Are Your Running A Modern Eyecare Practice" presentation. So if you weren't able to join us at Vision Expo East, watch the video of the presentation below! You'll learn how to identify an outdated process in just 15 minutes! After watching the presentation, you'll should have some great ideas to implement in your practice that will help boost efficiency and make your practice as productive as ever.
Modernize your eyecare practice! Check out VisionWeb's integrations!