This year at AOA's Optometry Meeting in San Diego our team got to spend some time with our friends from The Optical Vision Site. Cathy from OVS is an avid recycler and came up with the great idea of using recycled items from the beach to build a version of our company logo. We were excited about the idea and a few weeks later got some awesome beach "trash" in the mail! Our team created this fun version of the Uprise logo using items scavenged from the beach. Who knew how easy it would be to reuse these materials to market our brand!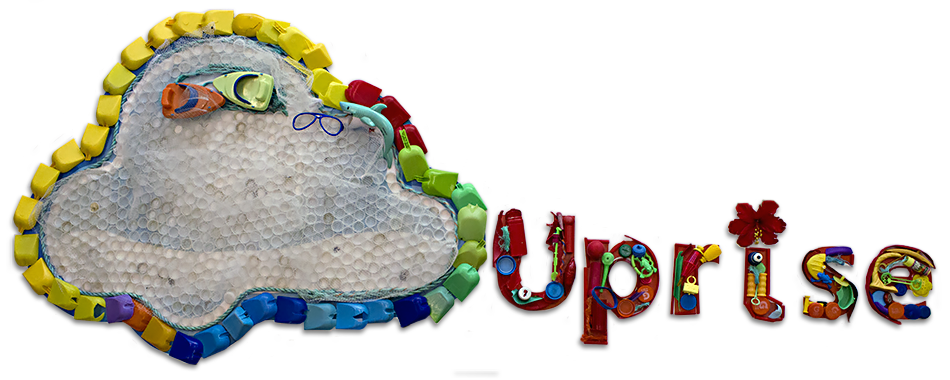 Uprise by VisionWeb logo created from recycled beach trash.
While it's important to save and recycle in your day-to-day life there are also ways you can be saving in your practice too. Using cloud-based services can help reduce your carbon footprint! In fact, businesses that have switched to the cloud claim to use 30% less energy. The ultimate goal of cloud-based technology, like Uprise and other optical software, is to help you save not only the environment's resources, but yours as well! Let's take a look at some of the other things you'll be saving.
What Else Can Cloud-Based Optical Software Save You?
Time
Do you know how much time you waste from having to click too many times to get to the information you need? Tracking down patient history numbers, billing details, and CCI codes can be extremely cumbersome in practice management and EHR structures that aren't designed with ease of use in mind. Our cloud-based optical software was build in the cloud and designed with the workflow of an optometrist in mind, reducing the number of clicks through scheduling, diagnosis, treatment, coding, and billing.
And on top of fewer clicks in the exam room, systems in the cloud can help you save time by giving users access to your system from any device, like a tablet, that you can carry with you from room to room. That will save you time from logging in and out of each station and pulling up patient information each time you change rooms. The cloud also makes it faster to get started using your new optometry software. There is no hardware to buy or install which makes the training process start sooner (and with fewer clicks and an intuitive workflow the training process should be a snap)!
Hardware, Software, and IT Costs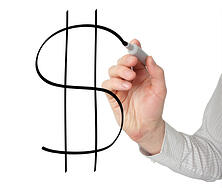 Everyone hears of the same story where thousands of dollars are invested in IT infrastructure, only to find out that it is continually inadequate over time and keeps eating your money! It's important to do your research when shopping for a new system so that you can get the biggest bang for your buck. Think about ways to avoid high upfront, maintenance, and security costs.
As we mentioned earlier, systems built in the cloud require no upfront hardware costs. And you don't have to buy mulitple licenses to install the software on all of the different computers in your office. Because when you use a cloud-based system you can log in from any device with an internet connection. On top of that, when updates are made to a cloud-based system they happen automatically, at no cost. You won't have to worry about purchasing the new version of the software to be updated on all of your devices.
All of the maintenance and security of your data in the cloud is taken care of by the cloud vendor. That means you won't have to worry about how to keep your servers safe and secure in your office. If you don't have the expertise in IT, using a cloud vendor saves you the cost of hiring a consultant to help protect your data. And in the world of healthcare, keeping your data safe and secure is a big deal. Did you know that in 2011 and 2012, the healthcare industry was responsible for the largest percentage of disclosed data breaches? In fact, 94% of healthcare organizations in a recent study reported at least one data breach in the past two years. With the amount of patient information on site at each practice, we believe that every doctor deserves world class security and encryption that is constantly kept up to date.
Want to take a look at our cloud-based practice management and EHR solution, Uprise, and see what it could be saving your practice?