A popular New Year's resolution is to spend more time reading. So with all of the reading you may be planning to do in the coming year, why not learn something from it? We rounded up our top picks for your optical resources reading list that includes everything from industry news to keeping a healthy work-life balance to practice management for optometrists and so much more!
Optical Resources You Need to be Reading in 2014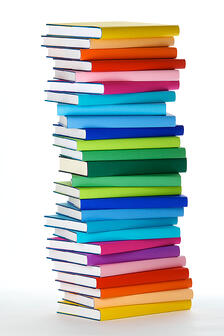 The Optical Vision Site
The Optical Vision Site is where you can go to find personality in eyecare. Feeling bored with your eyecare practice? Go here for ideas on fun games and contests you can run in your practice. Not only is The Optical Vision Site full of fun, but you'll also find the latest industry news and hot topics!
Vision Monday is your place to go for the latest news in optical. They've got the biggest and latest news stories from everyone in the industry! Plus, they've got a handful of newsletters you can sign up for to get the information sent straight to your inbox.
The Local Eye Site is your spot in optical to find open job positions. And better yet, on their blog you'll get tips for boosting your resume, job interivews, building your personal brand, and more.
Looking to get some ideas and keep up with the latest trends outside of optical? Mashable has the latest information from social media to technology to business to entertainment. It's your one-stop shop for everything!
You'll find everything you need to know about running your own business, or practice. Learn how to get better business results from social media, tips for managing your office, and how to make your business stand out from the crowd!
The Eyecessorize Blog is your source for all things eyewear. We know that the retail side of your business is important. So keep up to date on the latest fashion trends to make sure you're carrying the products that your customers want!
The Uprise Blog is where you can find information on practice managment and EHR software for optometrists, the latest in optical software technology, and overall tips for managing your eyecare practice.
And since you're already here, the VisionWeb Blog must already be on your reading list! Subscribe today to get the latest articles sent straight to your inbox!