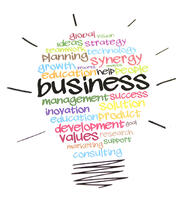 Continued Education courses update and educate OD's on topics such as business solutions, optometric software, technology, and the newest trends, and we know you're always looking for new CE classes. Staying up to date on all innovation surrounding optical care will give you an advantage in this competitive industry! CE courses are required by law but are easily accessible and convenient with courses offered online, as well as throughout the country.
We understand that CE courses can be inconvenient when you have bigger problems to worry about. Even if not a priority, CE courses should be considered important as they lead to personal and business growth generally.
In order to increase convenience, EyeLearn, from the American Optometric Association, offers a site where you can manage all of your online learning and continuing education. Like most online based CE providers, users can search for CE based on their state, regional, or national offerings in one place. EyeLearn, as well as other online resources, offer a variety of learning platforms, such as video lectures, audio files, journal articles, AOA's Clinical & Practice Guidelines, and enhanced PowerPoints. With this plethora of resources it is hard to not find a time that suits your schedule, education level, and desired topic.
If you are looking for a little vacation time there are major seminar courses offered in certain cities during the year. SECO International is hosting SECO 2015, which will be one of the largest CE courses of the year, in Atlanta, GA March 4-8th in the upcoming year 2015. With nearly 7,000 of your colleagues in attendance, it will give you a chance to educate yourself and expand your network circle. SECO 2015 believes, "The time and money that you commit to your education is a critical investment in your optometric career." This CE course can offer more than the typical online provider because of the concentrated interaction and collaboration of optical professionals.
In Texas, the Optometry Board requires all optometrists complete a minimum of 16 hours CE each year. We know it can be a drag to do this requirement, but with the new information and technology released daily, you must update and inform yourself! Texas offers plenty of local and college based programs available throughout Texas. The Texas leader in college –based optical CE courses is The University of Houston. They offer both online and live event courses, giving you flexibility and options. The next event offered by UH if the Aging America seminar on January 24th-25th 2015. A total of 16 hours credit is given for this seminar, so you could knock out your required hours in one event! So either you can take it hour by hour online or get it all done at once, the option is yours.
The benefits of CE courses can resonate with you the rest of your career, and can make you into a more knowledgeable staff member. Without the pursuit of knowledge we can become content with our current situation and lose our ability to strive. Thomas Jefferson said it perfectly, "I was bold in the pursuit of knowledge, never fearing to follow truth and reason to whatever results they led".
Here are other providers and resources for CE courses:
Like what you learned here? Please subscribe to our blog and see what else you can learn!