Throughout the tradeshows of 2019, it's become clear that all optometrists and office managers can find one thing in common: their frustration with billing.
We recently held "Ask Me Anything" sessions at Vision Expo West where our resident billing expert answered any and all money-related questions. We received questions about medical vs vision billing, how to scale profits with multiple payers, managing medicare, and more.
That's why we want to make sure you have access to our free Insurance Revenue Kit for ODs. Not only will it help you understand your billing issues, but it'll also show you how you can end your frustration.
How to Solve Your Billing Problems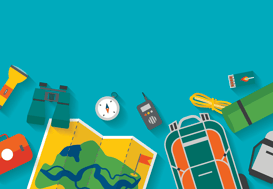 If your practice is small or short staffed, it's likely you're attempting to manage billing in-house. That probably means a non-expert is filing claims, experiencing monthly denials and rejections, and struggling to find the time to correct the claims. Here's how you can transform your approach to billing:
Examine Your Process
Our kit goes over the common billing terms, best practices from professional billers, and quizzes you on how well you understand the lifecycle of a claim.
Areas for Improvement
Once your team has understood what it takes to correctly file claims, you can go over the areas in which your current processes might be lacking. The kit will show you how your denial rates compare to the national average as well as our expert billing team's average denial rate. Then, you can see if you fall prey to common denial reasons.
Solutions
Finally, you'll be presented with the most common options in the industry, along with the pros and cons of each. You'll be able to identify your goal for your annual revenue, the scope of your practice, and explore how outsourcing could benefit you specifically.
If all of that sounds helpful to you, read our Insurance revenue kit by clicking the yellow button below. You've got nothing to lose.