Pricing your products takes a balance of financial acumen, customer knowledge, and good timing. That's why you have a few factors to consider before offering markdowns, bundle deals, or discounts of any type. You should especially be careful to weigh your needs when customers ask you to make them a deal before checkout.
In the case of your optical dispensary, discounts on frames are common and expected in certain scenarios. There are a few situations that call for discounts in the exam lane as well, but make sure you're carefully considering the consequences first. We'll go over a few times a discount could help your eyecare practice.
3 Scenarios When Optometry Discounts Make Sense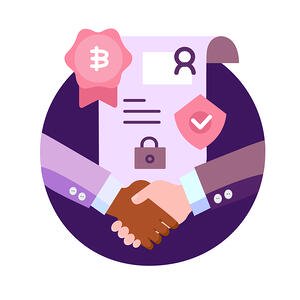 Demand Has Slowed
Maybe you're not moving enough inventory or your optometrists' schedule isn't full. The key thing to understand is that not every consumer is seeking a deal. However, offering a small exam discount or multi-exam deal can capture patients who could not afford your services previously, live further from your practice, or need to have multiple exams (large family, require many medical visits, etc). Discounts can be a good method for growing your practice.
Studies have shown that luxury items sell better when they're not heavily discounted, so keep your designer frames at full price. Feel free to discount lower priced inventory that isn't selling, because the target consumers for those frames will probably appreciate a sale.
Celebration or Charity Holiday
Offering a sale on frames and exams to all veterans during the week of Veteran's Day could be good for your business and your patients. Not only will you bring in new patients, but you'll be showing your appreciation to the people of your community. You can also offer a small discount on seasonal or themed frames during busy periods such as Thanksgiving, summer, or winter breaks. We'd recommend not exceeding 10-15% off. Another idea is asking your patients to contribute the money they save to a charity fund, especially during the holidays when everyone is feeling generous.
Last Minute Up-sell
Everyone can recognize the up-sell. It usually occurs when the customer is just about to checkout for an item they planned to purchase. The up-sell is something tangentially related, moderately necessary, and attractively low cost. Of course, you should recommend a product you believe the customer would actually use, especially if you're familiar with their lifestyle. It works well in dispensaries if you try to up-sell a second pair of frames, polarized sunglasses, or another accessory with a bundle deal or discounted price.
If you're looking to improve your dispensary profits, this free ebook puts you in a 4 week boot camp.