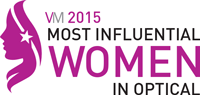 This month Vision Monday announced their annual special report saluting women in the eyecare industry, and we are proud to announce that one of our own was selected to be featured in this year's edition of Vision Monday's Most Influential Women in Optical. Our Marketing Manager, Janelle Pauli, was selected in the Rising Star category. The Rising Star category is made up of women who are "up-and-comers" in their careers and within their companies or areas within the industry; sharp talents who are on their way towards higher levels of responsibility and influence.
We also want to give a big congratulations to all of the talented women in the industry who were chosen as Honorees in each of the different categories this year! If you want to take a complete look at #HerStory, visit Vision Monday.
Eyecare Industry News: Vision Monday's Rising Star #HerStory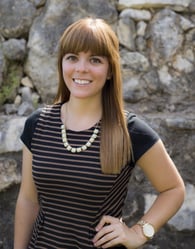 Janelle was chosen as a Rising Star because she has worked her way up from Marketing Assistant to Marketing Manager in just over three years and has been instrumental in the development of innovative programs that allow VisionWeb to deliver useful content to the industry.
Janelle has spent her entire career in optical with VisionWeb, quickly rising through the ranks to become Marketing Manager, responsible for the company's blog content strategy, managing social media pages, and trade show preparation.
She also became leader of the company's internship program, bringing on talented students. "Being able to pass on the knowledge that I have learned while also learning a lot from the students in return has really been a great experience," she said.
Her creative spirit and competitive nature have served her well in her postition. "I get bored in the comfort of a routine. Doing something new and creative every day helps keep me on my toes and always looking for the next big thing," she said. "I've learned to be in competition with myself to be better every day, or do something better than I did it the day before. A little healthy competition is a great way to empower women."
Janelle is also a three-year member of the Optical Women's Association, and she currently serves on the Digital Marketing Committee for the organization.
She says, "I have been lucky enough to have managers and a team that believe in creativity, fun, and thinking outside the box... and outside of our industry. Creative freedom is a big reason why I love my job and is what inspires me to accomplish my goals."
We couldn't be more proud of Janelle for her accomplishments and what she has contributed to the VisionWeb team. If you'd like to read about the other Rising Stars and other Influential Women in Optical, be sure to check out the original article.
Subscribe to the blog for more great eyecare industry news!