New practice management and EHR software is a big investment for your eyecare practice. But have you ever wondered exactly how much your optometry software really costs you? You should be taking into account not only your month to month bills, but any hidden fees you may incur along the way.
Try This Free EHR Cost Comparison Calculator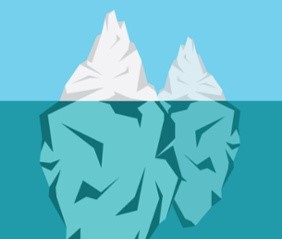 Not all vendors will be upfront about the true cost of ownership, so we've built a free tool to help you figure out what your total investment will be in the long run with each software solution you consider. Look beyond the surface and discover what hidden fees may be lurking below.

With this tool you simply need to plug in your current costs
and we'll do all the math for you, that way you can get a full picture of your investment. We'll help you understand and compare how much you are paying for:
Hardware and IT infrastructure costs
Training and support fees
Add-ons and subscription costs
Software upgrade fees
Your 5 year total cost of ownership
Use this calculator to determine the true price of your current system or any new software you may be considering. Don't let hidden fees lurking below the surface sink your practice.