Any veterans of the eyecare industry can tell you how things have changed over the last 10-15 years, and that these changes probably aren't going to slow down anytime soon. As with any business or industry, new technology emerges causing the framework of the industry to change.
But to many of us, big changes can be scary, intimidating, and leave us wondering about the future of our industry. Just off the top of my head, some big things that have disrupted and changed this industry in the last few years have been the likes of Warby Parker, Opternative, Hubble, and so much more.
Today I want to take a little break from the eyecare industry, and look outside of the box at Domino's (yes, pizza), and see how they have adopted and embraced change and technology to turn their brand around and become one of the biggest game changers in the pizza delivery world today.
How Domino's Embraced Technology and Turned Their Brand Around
It didn't happen over night.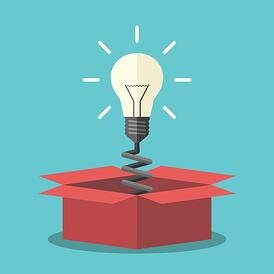 Back in 2008, Domino's stock was worth around $3, and today it is up to $176. In those days of 2008, Domino's was hit hard with complaints on food quality and bad service. So, what did they do? Domino's openly admitted that they weren't meeting expectations and revamped their menu and ingrediants to better serve their customers.
After getting their menu up to par, their next challenge was making the entire pizza ordering process easier on its customers.
The next step was embracing technology and transparency.
Instead of trying to hide their bad reputation, they brought it and the people creating it to the forefront of the conversation. Here are a few of the big ways Domino's embraced techonology:
The Pizza Turnaround Campaign: This was the first step in the process of creating a new brand image for the franchise. Domino's openly faced their criticisms head on with customers, and let us watch along the way.


Sell More Pizza Digitally: Domino's set out to reach its goal of 50% of pizzas sold through digital sales by 2015 by implementing a visual pizza builder and the pizza tracker so that consumers can tell when the pizza is in the oven and when it's on the way.


Pizza Profiling: This essentially lets customers save their preferences, location, and payment info to make ordering pizza even faster than it was before.


Domino's DXP: Domino's teamed up with Chevy to create the ultimate pizza delivery vehicle. This special Chevy Spark is equipped with a built-in warming oven, seating for one driver, custom compartments for drinks and dipping sauces, and room for 80 pizzas.


Domino's AnyWare: Aside from just offering online ordering, today you can easily order Domino's pizza from your Google Home, Alexa, Slack, Messenger, Text, Tweet, Smart TV, Voice, or Smart Watch.
It's pretty crazy to see how Domino's has essentially become a technology company that makes and delivers pizza. They've truly embraced the changes that were necessary to get their business back on track, and to re-connect with their modern-day customers. Stories like these can help you evaluate your own business and inspire you and your team to think of new ways to embrace change and evolve the way you do business every day.
For more stories to help inspire your eyecare practice, subscribe to the blog.