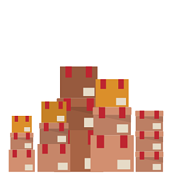 One of the most exciting parts of the eyecare industry is the ever changing frame fashion trends. We are sure that you are excited for the new frame trends for 2020 and you might even be shopping now. It's important to keep up with frame trends so you can tailor your frame selection to what your patients want.
That's one way to make sure that you're continuously increasing frame sales, but we want to offer you something more quantifiable. Your inventory should always match up with the number of frames you are selling. We'll show you how to calculate your inventory turn rate. See how well your practice is doing now.
Calculate This Important Eyecare Practice Metric
Our step-by-step slideshow here can be repurposed for training sessions with new opticians or during your weekly staff meetings. Take a look at the formula below and calculate your existing turn rate and rates from the past few quarters to chart your growth. You might be surprised by what you find.
Monitoring your practice's inventory turn rate is only one of eight other metrics you should measure to make sure that your practice is in good financial health.
Download our eBook for the rest of the benchmarks you should monitor to measure your practice success.
Editor's Note: This post was originally published on December 27, 2014. It has been updated for relevance and richness of content on September 30, 2019.