Growth hacking tips are all over the internet. But, few seem to be focused on the optometric field.
In one of our most downloaded ebooks, we had the chance to interview Dr. Shazeen Ali, of Ranch Road Vision Source, to ask her how for tips on applying a growth hacking strategy for the eyecare industry. Keep reading to see what she revealed.
Applying Growth Hacking Strategies To Your Optometric Practice
What is your favorite practice growth hack?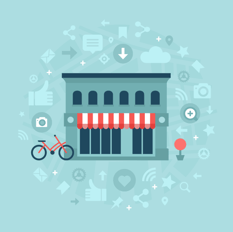 I put myself in my patients' shoes to take care of them as I would like to be if I were in their place. As someone pretty new to private practice I really value networking and connecting with other established, successful doctors and bouncing around ideas with them to learn what has and hasn't worked well for them in terms of practice growth. I think the thing that has moved the needle the most for my practice in terms of growth has been personally asking satisfied patients to review us on social media sites like Yelp, Google, or Facebook so that we can maintain a strong web presence. On top of the online reviews, encouraging them to send referrals our way is another great way to build our patient base. The value we place on peer-to-peer recommendations is extremely high.
What advice do you have for maintaining patients after you've seen them once?
I really pride myself and my entire practice on customer service. I work hard to provide a customized patient experience to ensure my patients don't just feel like a number. I want my patients to be educated on the services and products offered in my practice so they are comfortable with the purchase decisions they make. On the occasions when we have an unsatisfied patient we go above and beyond until they are taken care of so they walk away satisfied and ready to schedule their next appointment with us in the future.
Download our ebook to get more tips from America's top ODs!
Originally Published in September 2017