Not every practice has a seamless hand-off process. If you're noticing your staff frequently makes mistakes due to poor communication, it's time to make some changes. You don't want the mistakes to reach a point where customers and patients notice, complain, or leave.
The best way to avoid small mistakes is through improving internal and external communication within your practice. Although there are software platforms and tools that would help, we thought it would be best to learn from the experience of real-life ODs. Hear how other ODs inform their staff and solve communication issues to provide better customer service for their patients.
How ODs Improve Communication Issues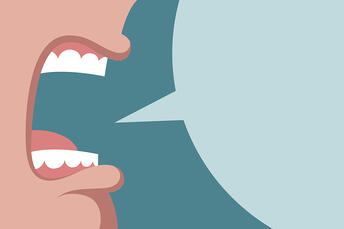 Documenting Errors
The first thing every practice should do after a staff member has made a mistake is document the situation. Make sure the source of the issue, the patient complaint, and the resulting action is accessible for future reference. This is helpful when errors reoccur or to show new hires what common mistakes to avoid. Also, these documents can be used in quarterly or annual performance evaluations.
Customer Service
Training
If your staff hasn't already undergone proper training on customer service scripts and situational education, use the lunch hour once or twice a month to hold a training session. Start by providing a simple lunch and prepare with training modules you find online for free or at a low cost. This is your chance to go over all customer policies, services, fees, and products to make sure your staff is on the same page. Then, you can even act out common situations or conflicts to prepare your staff with the best resolutions and responses.
Daily Review

Although some practices may not have the bandwidth, sitting down with your entire team and reviewing the charts for all the patients doesn't just improve communication between your team, but also helps grow their careers in eyecare. Take some time to highlight interesting diagnoses, discuss intake, and even show trends in patient growth if you have the information available from your performance reports.
Your office manager should be skilled in task management first and foremost. But i

f disorganization or confusion is the source of your issues, you might need to enlist the help of a few project management tools. Many companies use Asana or Jira for a more robust tool, but we recommend Trello for your practice. Trello allows you to create tasks, sort them into buckets, assign them to employees, include a deadline, and color-code for at-a-glance updates. Trello is free and eliminates the need for constant progress updates and emails.
Ownership

Sometimes mistakes reoccur because the person making errors doesn't take ownership for the consequences. Instead of escalating issues to your office managers, require that the staff member who is responsible correct the mistake. This means coming up with a solution, apologizing, and taking action. Many ODs have found a reduction in small errors when they enforce accountability.
Choose the Right Software
Another pain point for optometry teams is a lack of intuition within their practice management platforms and EHR software. Effective EHR and PM software will provide correct order statuses, promise dates, make unfulfilled orders evident to your staff, and track all diagnoses or prescriptions. With the right EHR, the prescriptions from the exam are populated for the optician in optical improving communication between patient hand offs. Information is vital to customer satisfaction, so your patients will thank you for choosing a solution that keeps them in mind.
---