Appointment cancellations. No shows and last minute cancellations happen almost every day in an eyecare practice. These missed appointments waste staff time, disrupt your workflow, and ultimately cost you money. Dealing with cancellations can also be tricky since you want to be accomodating to your patients needs and conflicts.
Today, we have four questions you can ask yourself about how you manage patient scheduling that could help you decrease cancellations and no shows in your practice. If you've implemented anything in your practice that has made a big difference feel free to share it with us in the comments!
Optical Resources: 4 Questions to Better Manage Your Patient Schedule
Do you have a policy in place?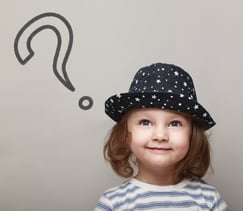 A cancellation policy that charges a fee for missed appointments or same day cancellations is a great way to motivate your patients to show up. If patients know there is a penalty they will be more likely to make sacrifices to get to their appointment and make it a priority. Or, you could implement a reward program for the patients that do arrive on time. As an example, they could be entered into a monthly drawing to receive a discount on products in your dispensary. Either way, give people an extra reason to show up.
Do you utilize automated patient reminders?
If you're working without an automated patient recall system, your front desk staff is likely making phone calls the day before to remind patients of their appointments. And, on the busiest days this job could get overlooked. A good automated recall system will send out automated messages (text or email) to remind patients of their upcoming appointments, or to remind them that they are due to schedule an annual appointment. These messages can be customized and are sent to the patient via the communication method they select. That way they aren't just ignoring phone calls from your office.
Is online scheduling available for patients?
Online scheduling tools give your patients more flexibility when it comes to making an appointment with your practice, and will help keep your schedule more full every day. Plus, with online scheduling patients will be able to see open time slots on your schedule that work for them so they are quickly able to fill an open slot from a same day cancellation.
How are you managing your schedule?
While you'd like patients to be respectful of your time by showing up to their appointment on time, you should be respectful of their time as well. Double booking appointment slots to ensure they are filled can get you behind schedule quickly. If your patients have had experiences with long wait times in your office, they will probably be more likely to cancel or be late themselves in the future.
Want to see if the rest of your workflow is optimized for good patient flow? Download the eBook to find out!