The holidays can be one of the greatest and happiest times of the year, but they can also be some of the most stressful times for eyecare practices. As a practice owner it's your responsibility to manage your staff and keep them motivated and happy through the holiday season, which can often be more difficult than it sounds.
Most of your team is going to be wanting the same days off of work and may be stressed with the extra financial responsibilities that usually fall around the holidays. Being fair to all of your employees and keeping everyone happy and on the same page can present a challenge especially in a small tight-knit practice.
Optometry Office Management Tips for Keeping Staff on Track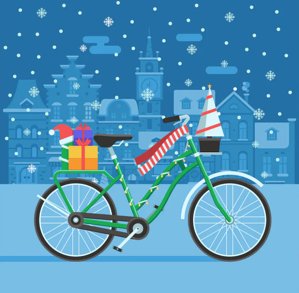 How to Manage Time Off
Every practice and every manager is different, so there isn't a cookie cutter solution that's going to work for every practice. But whatever your policy is when it comes to employee time off around the holidays, make sure that it is communicated clearly to your staff. Having a consistent policy makes it easier for your staff to plan, negotiate, and swap days if necessary.
There are a variety of ways for you to determine your time off policies. Vacation can be based on a first come, first served basis, or your staff could be on a holiday rotation. If your staff is cross trained in different areas of the practice, it will make it easier to cover for absences within the team.
Depending on your patients, and your practice needs, you might be able to offer limited office hours during the busiest employee vacation times (likely those days between Christmas and the New Year). Maybe your office will only be open in the mornings on the busiest days to help accommodate for your staff. Another option is offering over time pay or higher wages during those most requested time off days to incentivize your staff from taking those days off.
Keeping Motivation Up
As we said before, the holidays can often be a time of stress, and it could be affecting the work in your practice. November and December is a great time to go the extra mile for making your employees feel appreciated and motivated so that the new year gets off to a good start.
There are tons of ideas out there for keeping up motivation in your practice. You could bring in Friday lunches for the team in December or schedule an end of year dinner outside of work to celebrate the successes you had this year.
If volunteering and the community is important to you and your team, schedule a day off for everyone to volunteer in the community. Not only will this keep up staff morale, but it's also a great way to give back and gain more recognition for your practice in the community.
Holiday gifts and bonuses are also a great staff motivator. Each practice is going to be able to do something different for their staff in terms of gifts and bonuses, and no one knows your staff better than you. You can reward your staff with paycheck bonuses, gifts, or even extra paid time off. Whatever you choose to do for your staff, it doesn't have to break the bank in order to be appreciated or memorable.
We've compiled all of our staff management tips into this ebook here. Download it below!
Editor's Note: This post was originally published on November 2015. It has been updated for relevance and richness of content on December 2019.