All optometrists go through the familiar feeling of being stuck and uninspired in their practice growth efforts. They can stay up-to-date with industry blogs, read through ODs on Facebook, or talk to staff about how to improve the practice overall. However, there's nothing like advice from a sympathetic OD to keep you motivated to push forward.
Keep reading to hear a practice growth hack that works for one successful OD that we interviewed. You might be able to relate to her trials and tribulations.
See How This Optometrist Promotes Practice Growth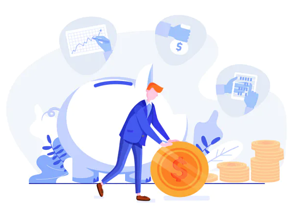 Dr. Ali opened her practice cold a few years ago, which forced her to accelerate both revenue and patient growth. That's why we wanted to ask her how she got her practice off the ground quickly in the early stages. Learning from her colleagues helped her understand the correct industry events to attend, necessary CE courses, and software to explore. It also provided a security blanket in case she needed professional tips or brainstorming.
"As someone pretty new to private practice I really value networking and connecting with other established, successful doctors and bouncing around ideas with them to learn what has and hasn't worked well for them in terms of practice growth," said Ali.
We also wanted to understand how ODs put their practice on the map for new patients when starting from scratch. Aside from networking within her area, Dr. Ali focused on expanding upon her loyal patients and garnering reviews.
"I think the thing that has moved the needle the most for my practice in terms of growth has been personally asking satisfied patients to review us on social media sites like Yelp, Google, or Facebook so that we can maintain a strong web presence. On top of the online reviews, encouraging them to send referrals our way is another great way to build our patient base.The value we place on peer-to-peer recommendations is extremely high."
Read more advice from your colleagues in our free ebook, 12 Insider Secrets from America's Top ODs below.