For the majority of the year, optometrists can work in their local area or their optometry practice. However, ODs generally need to attend conferences and tradeshows in order to build relationships within the industry, learn from peers, and compare software solutions.
Not being able to attend CE or events in person due to travel bans, health concerns, or lack of funds can be tough for optometrists who learn best through interaction. That's why we're hosting free webinars March 26th & 27th with a focus on generating profits through claims, technology, and regulation.
Increasing Profits in Your Optometry Practice
If you've got an internet connection and some down time, sign up for a webinar to explore the following topics. Just to sweeten the deal, every webinar attendee is entered in a raffle for a $300 giftcard.
Sign up for the webinars on this page.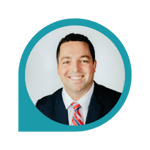 Dr. Joe Razzano will be sharing his expertise into the technology that makes the biggest impact on profits in his practice.
Date: Thursday, March 26
Time: 11am - Noon CT
Ever wondered what your workflow could look like with a new EHR software? Alison Mounce will highlight the ins and outs of using Uprise through each area of your practice, and give you the opportunity to meet personally with one of our product experts.
Date: Thursday, March 26
Time: 12:30pm - 1:30pm CT
Date: Friday, March 27
Time: 2:00pm - 3:00pm
Our in-house billing expert, Shane Shepherd, will guide you through the processes you need to put in place to run the most efficient insurance and billing department in your practice.
Date: Thursday, March 26
Time: 2:00pm - 3:00pm
Dr. Kim Castleberry has been reporting on MIPS since the program started. He'll dive into the benefits, problem areas, and how he uses his EHR to make tracking and reporting simple.
Date: Friday, March 27
Time: 11:00am - Noon
Sign up to for the webinars below!