Today's post is dedicated to all the hardworking office managers managing a busy eyecare practice. Being an office manager can be overwhelming but before your practice can be successful, you have to make sure that your staff is happy and well taken care of.
Good management is critical to the success of your business, while poor management affects staff morale which in turn can affect the quality of customer service and your bottom line. Let's evaluate whether there's room for improvement in your practice management style.
3 Ways to be a Successful Optical Practice Manager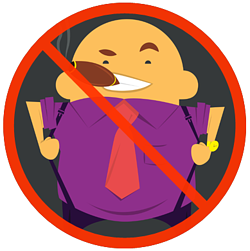 There is a difference between being a good optical practice manager and a great one. We'll show you 3 essential qualities to become an outstanding manager. Think of these as a checklist. How do you stack up?
Get Your Hands Dirty
Being a manager doesn't make you above any tasks that need to be done in your practice. When there is a problem to be solved, not only do you have to propose a solution, but you're expected to work with your staff to implement it.
You are also expected to know what everyone does in your practice. And on top of just knowing what they do, you should be able to know how they do it. If your optician is in charge of placing customer orders, are you familiar with how to place an order through the system? If you give any staff member advice, will they think that you're stepping in when you don't know their tasks as well as they do themselves? If you haven't participated in every different aspect of the practice, take some time to spend time with them now.
Communicate and Listen Well
Communication is key to making sure everyone is on the same page and working towards the same goal. Whether you're communicating a task, good news, or even bad news, it's important that you're being understood and straightforward. But it's not enough to just get your message across. Remember, it shouldn't be all about you. You should also be able to listen effectively. What do your staff members have to say about the recent change implemented? Are you listening to their concerns and acting accordingly? Encourage open dialogue and pay attention to the needs of your staff.
Be Approachable
You've heard the term "people person" very often, but what does that actually mean? If you're in a small practice, you spend most of your time with the same people day in day out. Get to know them personally and make yourself approachable. A little personality, humor, and empathy helps show your staff that you're not a corporate figure whose job is to boss people around.
Are you an office manager seeking for more tips to help manage your staff? Read our free ebook on Expert Staff Management below.
Editor's Note: This post was originally published on September 2015. It has been updated for relevance and richness of content on October 2019.