It's no secret that running an optical practice takes a lot of time and effort. Many practices, big and small, employ office managers to help relieve some of the stress and responsibilities that come along with owning and operating a practice. If your schedule is busy with patients all day you might find yourself taking a lot of work home in order to keep up with things like managing your staff, marketing your practice, and monitoring important reports. And if you are tackling all of this by yourself, you could be well on your way to a burn out.
Not every practice is in need, or has the budget, for hiring a new employee. But keep in mind that the addition of an office manager could help boost productivity and profits in your practice, so the extra costs could pay off. If you're debating whether or not an office manager is right for you ask yourself these questions to see if hiring one could help!
Questions to Ask Yourself to See if an Office Manager is Right for Your Optical Practice
Do you ever worry about your HIPAA compliance?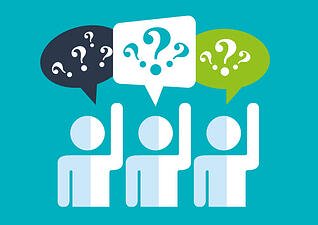 A breach in HIPAA compliance is a common theme of nightmares for many ODs. The costly consequences a breach can bring about are much higher than most independent practices can afford. And if you're busy seeing patients all day, it's hard for you to keep tabs on your staff and their HIPAA compliance throughout the office. Having an office manager in your practice can help make sure that all of your compliance procedures are not only up-tp-date, but being followed by all staff as well.
Do you get overwhelmed when it comes to hiring and training new employees?
Finding the perfect staff member and then training them can be a lengthy process, so it is nice to have some help. An office manager will know the going-ons in all areas of your practice making them a great source for sorting through applicants and choosing the one that will be the best fit for your practice. Once you find that great employee, your office manager can even help train them and get them into the swing of things in your office.
Are you behind on analyzing your reports and benchmarks?
Many practice management systems offer reporting tools that provide important insight as to how your practice is performing, but those reports aren't doing your practice any good if you're not taking the time to analyze them. The same goes for monitoring important industry benchmarks in your practice. An office manager can help by staying on top of these numbers and deciding which areas of your practice might need a little more attention, and then giving that area the attention it needs to meet its marks!
Are you lost when it comes to coming up with new ideas to market your practice?
Managing marketing and social media for your practice is certainly not a one person job. Having an office manager in your practice is a great way to help split up the duties of running your business pages and finding new marketing opportunities for your practice. Remember, many hands make light work!
Do you feel like you need help overseeing all of your staff?
As an OD, you spend a lot of time in the exam room with patients so it can be difficult to oversee all of your staff. An office manager can step up in this situation to help manage your staff while you perform exams. They can also help out with staff scheduling which can be hetic, especially during summer months when everyone wants to use their vacation time. Knowing that your staff is taken care of and being productive at all times will certainly take some stress off your back.
Are you behind on reimbursements?
Taking care of the billing and insurance side of things can be a pain when you are trying to give proper attention to patient exams. If you're a smaller practice and can't afford to employ a separate employee that is strictly in charge of billing, an office manager could be the way to go. An office manager can help take on billing responsibilities that can help you submit claims so that you get reimbursed on time.
What's the decision? Can your optical practice benefit from hiring an office manager? As you can see, office managers play an important role in making sure that all areas of your practice are running as smooth as possible. If you're looking to improve your overall workflow, an office manager can certainly help.
Looking for more ways to improve your practice? Subscribe to the blog!