This year's Vision Expo West is set to be held September 16-19 in Las Vegas. Maybe you've already booked your flights and hotel, but if you're still on the fence about attending, you need to make a decision soon. Vision Expo West can be beneficial for all kinds of eyecare professionals, not just optometrists. So if you're wondering if you and your staff can benefit from the expo, keep on reading!
You Should Send Your Optical Practice Staff to Vision Expo West If...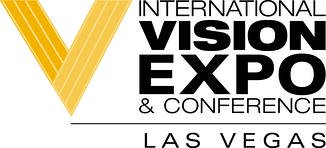 ...You or Your Staff Need CE Credits
CE credits are part of the industry, and if you are looking for a convenient option, Vision Expo West might be the answer. The educational section of the expo offers both clinical and specialty education programs, and some of them are even offered for free! The programs range in time from 3-35 hours, so whether you are looking to knock out as many credits as you can at once, or just need a couple more to complete your requirements, there is likely a perfect option for you.
...Your Frame Inventory Could Use a Revamp
If your frame inventory is in desperate need of some new options, Vision Expo West is a great place to explore unique frame lines that will keep you ahead of your competition. You can explore the upcoming fashion trends in eyewear and discover new brands that you might otherwise never hear about. Plus, your patients will love having new, trendy options when they come in to your practice!
...You Are Looking to Increase the Use of Technology in Your Practice
Medical technology seems to be improving faster with each year that goes by. If your practice is behind the times when it comes to utilizing technology in the office, Vision Expo West is a great place to get ideas. Whether you are looking for a new practice management and EHR system or other medical equipment, the expo will offer you the change to see eyecare technology in action!
...You or Your Staff Could Use a Vacation
Las Vegas is the entertainment captial of the world! What better place to take a vaction, while also gaining work experience? Attendees of Vision Expo West have access to special discounts on tons of Las Vegas attractions and entertainment options. From sightseeing to relaxation to golfing to casinos, Las Vegas has something to offer everyone!
So You Decide to Send Your Staff to the Show, but What Do You Pay For?
A trip out to New York or Las Vegas to attend a large, national show like Vision Expo isn't a cheap expense once you add in flights, hotels, registration, food, etc. So how do you determine what you pay for once you've decided to send you staff to a show?
Offering these opportunities to your staff is a great way to show them that you care about their career development and value the influence they have in your practice, but we also know that not all practices have a budget to send their staff out to these shows. What does you practice do in this situation? What do and don't you pay for when you send your employees out to these shows? Does sending your staff help boost morale and pay for itself in the long run?