It's important to give back to your community, whether as an individual or as a practice. When you find and contribute to a charity that aligns with your values as an eyecare leader, it can reduce stress, increase happiness, and improve self-esteem for your entire staff and patient base.
Whether you donate your time, your money, or your support, finding a way for your practice to give back to a cause will also improve the way your community and peers look at you and your practice. The team at The Optical Journal listed out 97 vision charities for you to browse. When looking for a charity to support, we recommend first listing out your budget, the geographic area you'd like to help, and any particular values your team supports.

97 Charities For The Eyecare Industry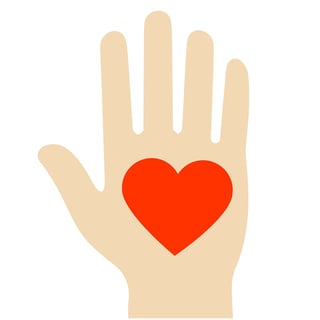 CharityVision (Provo, Utah) – Focus on empowering local physicians in the developing world and creating sustainable solutions to the worldwide blindness epidemic
Choroideremia Research Foundation– Choroideremia is a rare disorder that leads to blindness.
Coalition For Usher Syndrome Research– More than 300,000 people in the world have Usher Syndrome a genetic blind and deafness disorder.
Eye Bank (Canada) – accepts eye donations
Eye Care America– Ran by the American Academy of Ophthalmology. This organization provides free exams to those in need.
EyeCare 4 Kids (Salt Lake City, UT) – Offers free clinics for kids and provides eyeglasses in the United States and international. Locations, in Utah, Nevada, New Jersey, and Arizona.
Eyes of Hope by VSP–Provides eyecare, eyewear, and eye health to those in disaster areas.
Fred Hollows Foundation (hollows.org.au) (Australia) believes that indigenous Australians deserve the same health care and life expectancy as other Australians, and they run a vision program helping the blind of the outback.
Giving Sight (givingsight.org) – An Optometric charity that sends optometrists to underdeveloped countries. This charity provides eye exams and eyewear so they can get jobs and help to become contributing members of society.
Fight For Sight–Since 1946, Fight for Sight

supports and inspires eye and vision research by providing funding to scientists. See on Facebook
Focus on Vision–Provides adjustable eyeglasses around the world
Foundation Fighting Blindness– has local Vision Walk to raise funds. Anyone can participate.
Glaucoma Foundation(NY, NY)– Launched in 1984, they work to find a cure for Glaucoma.
Helen Keller International– Launched in 1915, the international nonprofit works in 122 countries to eliminate blindness and malnutrition.
HelpMeSee (NY, NY)– was co-founded in 2010 by Al Ueltschi, a pioneer in flight simulation training who has also worked on blindness since the 1970s. HelpMeSee's mission is to use simulation technology to train the thousands of cataract specialists needed to restore sight for the millions of people blinded due to untreated cataracts. They are currently operating in 11 developing countries where cataract blindness is most prevalent. HelpMeSee's US office is in NYC, and also has offices in Hong Kong and Mumbai as well.
Himalyan Cataract Project – Works in Nepal to deliver cataract surgery performing in 2003, 300,000 cataract surgeries.
Humbly I Serve– Faith Based Organization that provides vision services overseas and locally.
International Eye Foundation– Founded in 1961, they are dedicated to restoring sight globally.
International Agency For The Prevention of Blindness– Launched in 1999 the VISION 2020: The Right to Sight is the global initiative for the elimination of avoidable blindness, a joint program of the World Health Organization (WHO) and the International Agency for the Prevention of Blindness (IAPB)
International Centre For Eye Health (UK)– Works for eye health in low income areas.
Iris Network: Organization to help people that are blind achieve independence.
LDS Charities(Vision)
Mercy Ships(Garden Valley, TX)– Hospital ships that provide healthcare around the world.
Mission Cataract USA– Offers FREE cataract surgery for those who cannot afford it. On Mission Cataract Day, hundreds of people throughout the United States are given the gift of sight at no cost to them or to Medicare, Medicaid or private insurance.
National Eye Institute– federal government's lead agency for vision research that leads to sight-saving treatments and plays a key role in reducing visual impairment and blindness.
New Eyes For the Needy– Provide eyeglasses to people in the USA and globally. Supported by Optician Association of America, Prevent Blindness, AAO And Fight For Sight.
The Lions Club International (lionsclub.org) – Eyeglass donations collects, cleans, repairs and sends reused eyeglasses to those in need. Donations centers exist internationally as well as online.
Lion's Club International Foundation– Prevents blindness and restores sight through the SightFirst Program, and a number of other sight initiatives.
National Keratoconus Foundation– Part of the Gavin Herbert Eye Institute.
OneSight by Luxottica and others– Provides sustainable clinics and vision care around the world.
OPC (France)
Optometry Cares: Optometry Cares—The American Optometric Association Foundation administers the American Optometric Association's public health programs, including VISION USA and InfantSEE®. Goal: Expand eye health and vision care access to everyone in the U.S.
Orbis International (orbis.org) – Runs the Flying Eye Hospital. Doctors donate time and fly to needy areas to give eye exams and care to needy people globally.
Prevent Blindness America– The oldest volunteer organization, promotes eye health. Provide eye health information.
Restoring Vision– RestoringVision.org provides new reading glasses and sunglasses to groups going to developing countries
Royal National Institute for Blind People(UK)– providing Local help and support to blind and partially sighted people of all ages
Sankara Eye Foundation (Washington) Gift of Vision– Gives back to India
SeeAbility (UK)– works to encourage people who are blind or partially sighted and have other multiple disabilities to achieve their full potential and enhance their quality of life
SEE International– SEE International provides sustainable medical, surgical, and educational services through volunteer ophthalmic surgeons with the objectives of restoring sight and preventing blindness to disadvantaged individuals worldwide..
SEVA Canada– They help communities in 7 countries and regions develop their own capacity to deliver affordable eye care services. SEVA has a Gift of Sight catalog

that lets you specify where your money goes.
Sight for Students (VSP)– provides free eyeglasses to students in need.
Sight Savers International (UK)– Group of optical shops in the UK that work in 30 countries to save eyesight.
TFOS-Blink Around the World– Global Program to promote eye health and eye research.
The Seeing Eye– The Seeing Eye, Inc. is the oldest existing dog guide school in the world.
The Center For The Partially Sighted –low-vision.org
Think About Your Eyes– Supported by The Vision Council and the American Optometric Association. Consumer campaign dedicated to educate the consumer on the importance of eye health and an annual eye exam.
Third World Eyecare Society (Canada) VOSH in Canada
Unite for Sight– Has provided eye care services to over 1 Million people worldwide, including more than 36,000 sight-restoring surgeries.
VisionAid Overseas (UK)
Vision Aware– Resources for living with Vision Loss
Vision Charity (The) (UK) –Raises funds for the benefit of Blind & Visually Impaired children.
Vision Health International– VHI is a U.S.-based, non-profit, volunteer organization dedicated to the delivery of free vision-care services and sight-restoring surgery to the medically under served populations in Latin America.
The Vision of Children Foundation- Based in San Diego and launched in 1990, fund research to eliminate childhood vision disorders .
Vision Spring –visionspring.org which uses a micro-lending model involving poor people selling new readers out of a back-pack to other poor people in the developing world (thus providing both jobs and vision concurrently).
Vision 2020 member organizations – The Vision 2020 website lists 111 international organizations that are committed to eliminating avoidable blindness. The list includes links to contact the individual organization to learn more about how you can help.
Vosh International– The primary mission of VOSH/International is to facilitate the provision and the sustainability of vision care worldwide for people who can neither afford nor obtain such care.
World Blind Union– The World Blind Union (WBU) is the global organization representing the estimated 285 million people worldwide who are blind or partially sighted. Members are organizations of and for the blind in 190 countries, as well as international organizations working in the field of vision impairment
California
Colorado
Von Miller Vision Foundation Provides vision and help to children in Colorado
Florida
Missouri
Eye Care Charity Mid-America. St. Louis, provides eyecare to those in the St. Louis area.
North Carolina
North Carolina Association for Parents of Children with Visual Impairment: An affiliate of NAPVI, the National Association for Parents of Children with Visual Impairments who provide leadership, support, and training to assist NC families in helping children reach their full potential
Washington DC
Low Vision Center– Provides comprehensive non-medical resource services to individuals in the Metropolitan Washington DC area and beyond who are experiencing vision loss. Founded in 1979, this 501(c)3 not-for-profit organization maintains an extensive information and referral network, and introduces clients to adaptive products and strategies designed to help them maintain their independence
Resources
Originally published on March 29, 2017