It's a new year, and probably a new you… but what about your practice? Are you eager to make some optical dispensing changes in your practice this year? If you are, we think that's awesome! But be weary – there's good advice to be found, but a lot of bad advice to steer clear of. We've compiled a short list to get you through the bad stuff and onto the good stuff that'll end up helping your practice in the long run.
Ditch these Optical Dispensing Tips in 2014

1. Play it safe and stick to what you know.
No one ever got anywhere in life by playing it safe and never taking risks. Michael Dell – once a pre-med major – dropped out of college and started selling hand-built computers out of his garage. Soon after, he became the youngest CEO of a Fortune 500 company. Now we're not saying that the key to success is to quit everything you thought you knew and start fresh! But if you want the year 2014 to be different, you can't be afraid to take risks and try out new strategies and tactics. You never know what will happen if you don't try.
2. Hire people you know. After all, you trust them, right?
In most cases, the people who are closest to you – friends, colleagues, or even family – usually make the worst co-workers. There is a fine line between personal relationships and business relationships. Once you blur that line by hiring someone whom you share a personal relationship with, people's feelings and the stability of the practice become highly vulnerable. If things end up not working out, you might even be reluctant to let your friend go… which could eventually harm your practice.
3. You have to be more affordable than the competition in order to win.
Wrong! You probably heard this from someone who doesn't know anything about how a business runs. Price differentiation is one way to be different from the competition, but it's also more risky and easier. If you end up knocking your prices down far enough, you'll probably see a lot more patients coming your way – but you will also see your income slowly declining. Customer acquisition and retention is important for any business or practice to be successful, but slashing prices isn't the only way to get there. Instead, find a new way to stand out.
4. If it's working, it doesn't need fixing.
If this were the case, we wouldn't have laptops, mobile phones, or electric cars. So to this, we say that there is always room for improvement. Just because your office is fully functional doesn't mean that it couldn't use some optical dispensing improvements here and there. For example, if you're still finding your way around those floor-to-ceiling stacks of paper health records, it's time to do some research! It's super easy to find a fully certified electronic health record (EHR) system that's much easier to navigate. Improvements like these can make your life at the office much less stressful and allow you to provide better patient care in the long run.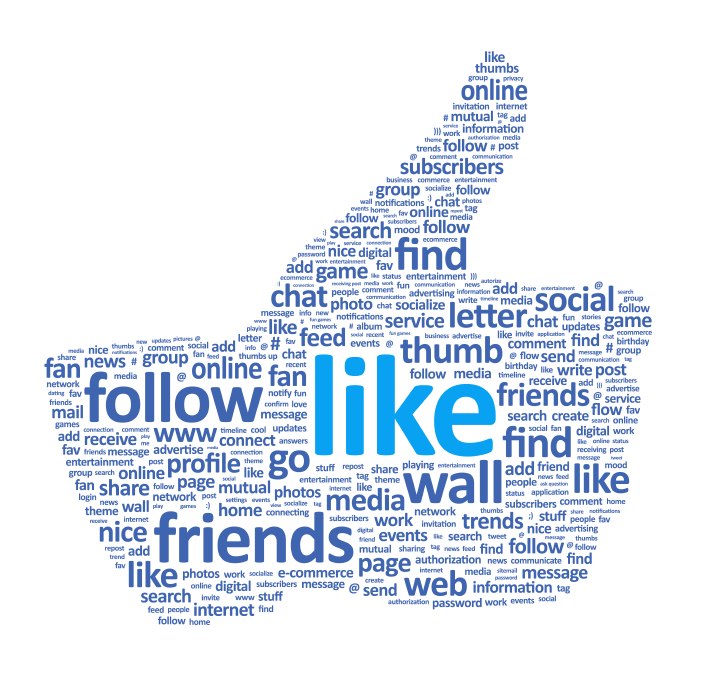 5. Social media is free, so why not!
It may be free to sign your business up for a Facebook or Twitter account, but it's not free in the long run. Signing up for various social media outlets is much like picking up a puppy from the pound on free adoption day – it doesn't cost a dime, but over time, the endless cost of food, shots, and toys adds up! Similarly, when you think of the time it takes to constantly create fresh content, keep up stimulating conversations, and look for valuable content to share, it's easily one of the biggest investments you can make! Keeping up a relevant presence on the outlets you choose can be time consuming and brain-racking.
6. Get on all social media outlets for maximum return.
This is a recipe for disaster. By trying to take a stab at every single social media outlet, you will most likely be spreading yourself way too thin. In the field of marketing, time is of the essence. If you know that most of your patients and potential patients are on Twitter and Facebook, then why waste your time on MySpace and Google+? Most importantly, make sure that what you are saying to your followers is important and valuable information for them. It's all about the quality of the conversations, not the quantity. The only thing that's worse than not having a marketing strategy is neglecting your social media audience.
7. Try not to be a part of the "in-crowd".
As teen-angsty as this may sound, being one of the cool kids ends up being not as cool as it lets on to be. Why would you want to be a part of the in-crowd if they're basically all the same? As an optometry office, competition can be thick. The best way to come out on top is to be different and go against the norm. Try new things to get patients into the office. Give your office a personality that patients like and can relate to.
Want more tips and advice for your practice in 2014? Keep up with us on Facebook for the latest information!