Our online ordering tool has been making ordering easier for both you and your lab. We've included functionality that will allow users a place to enter Dispenser Notes for internal use in their dispensary along with a button for Additional Info.
We are constantly taking note of how our users interact with the platform in order to improve it. For example, we created the Additional Info and Dispenser Notes fields so that your order isn't flagged in the lab's system to be reviewed manually instead of being automatically trayed for processing. Let's show you how to use these features and speed up your ordering capabilities.
How to Use Dispenser Notes and the Additional Info Button
Using Dispenser Notes
Simply add your notes in the new Dispenser Notes Field at the bottom of the order screen.

You can then review your Dispenser Notes for an order by going to the order status screen of the Track Orders section and selecting the order you want to reivew. Dispenser Notes will be on the bottom of the screen.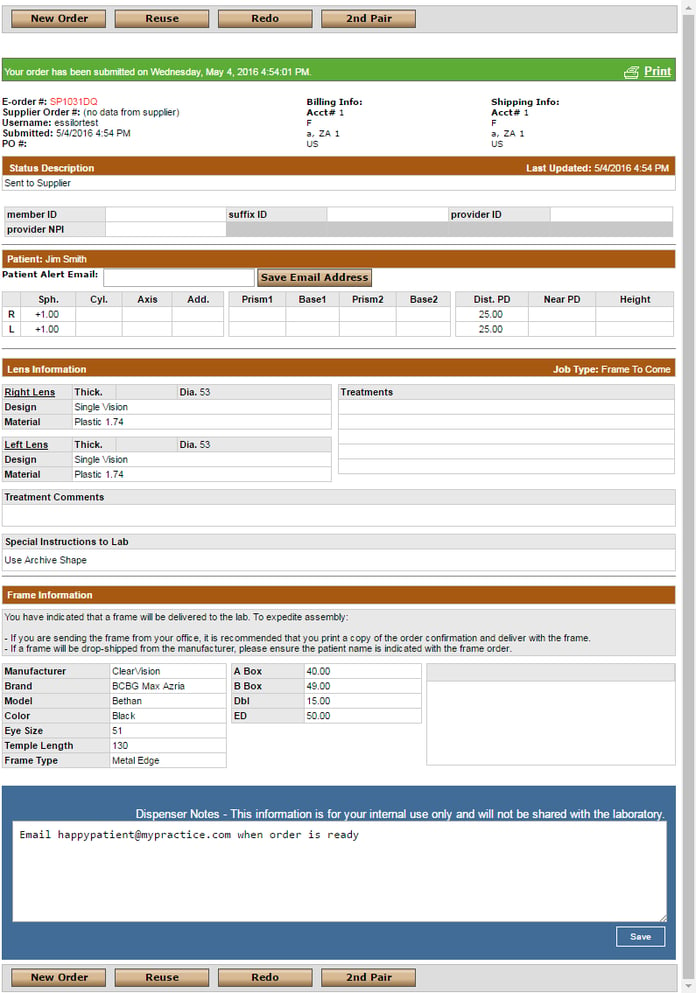 Using the Additional Info Button
Clicking on the Additional Info button will take you to the Special Instructions field so you can still send needed information to the lab, but remember, this is only for something critical that you want the lab to manually review before the order is processed.
Click on the Additional Info button and the Special Instructions field will appear.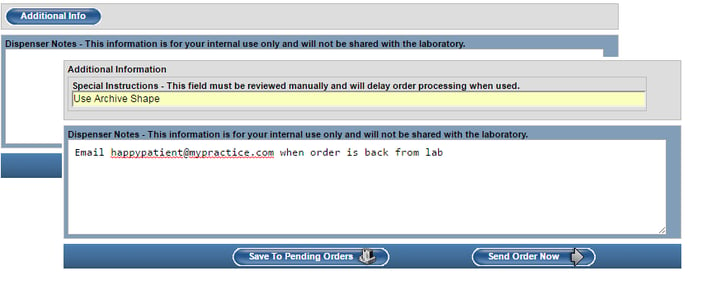 Enter any information that you would like to have the lab review before they process the order.
These features are designed to optimize the ordering experience for you and ensure the fastest, most accurate order processing possible. Please contact VisionWeb Customer Service at customerservice@visionweb.com if you have questions about these changes. Or create a free account by registering below.
Originally published in May 2016