Keeping your eyecare practice modern requires you to use the most advanced software and equipment in the industry, refine your processes to keep your workflow running smoothly, choose a contemporary building for your practice, and maintain a brand presence that is attractive to first-time and website visitors. Out of all these things, your practice brand is likely going to get the least attention, but it could arguably be the most important for practice growth.
Let's look at 4 tips that will help you define your brand and set up your re-branding efforts on a track for success.
Re-brand Your Eyecare Practice With These 4 Resources
Your Branding Checklist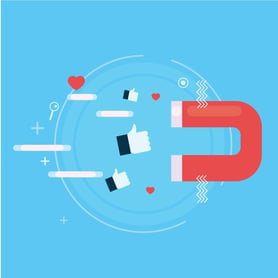 With a re-brand of your eyecare practice there will be a lot of changes to consider that you might not initially realize. To keep your brand strong and consistent, you'll have to update everything your logo and brand touches. While you might not have to make all of these updates at once, having a list of all your marketing materials will help you make the most important updates over time. Use our full branding checklist to help make sure you've got all your bases covered before you undergo your re-brand.
How to Best Work with a Designer
For most ODs, graphic design isn't an area of expertise. So, when creating your practice's brand you'll likely hire a graphic designer for the job. But, graphic designers aren't cheap so understanding the best ways to work with designers to maximize your time and resources is important. We work with designers a lot here on the marketing team at VisionWeb, so we sat down and picked the brain of one of our designers to get tips on the best ways to work with designers to maximize your budget and get the results you want. Read the full article here.
Cheap DIY Design Tools
If you have some design skills yourself and want to take a shot at updating your brand, there are plenty of great design tools out there to help you with your work. Or, if you're just looking to update your social media images, or other small digital or print assets for your practice, this list is a great resource for you too. Here is a short list of some of our favorite design tools, or you can check out the full list.
5 Things Your Logo Should Be
Now that you know everything you might need to update with our branding checklist, how to best work with a designer, and tools to do-it-yourself we want to really take a deeper look at what you're hoping to accomplish with a re-brand of your eyecare practice. What don't you like about your current brand, and what do you hope for a new look to portray? In this recent article, we talk about five traits that many successful logos all share, and how you can make sure that your next logo embodies these popular characteristics. We discuss the importance of being scalable, simple, timeless, memorable, and well-crafted.