It's no secret, happy patients make the best patients. Attracting new patients to your practice can be challenging, but if you can keep your current patients happy you'll be able to generate more patients from peer recommendations and word of mouth. So, what can you do in your eyecare practice to delight your patients and separate yourself from the pack?
Delight Your Patients with These 6 Ideas
Free Gift With Purchase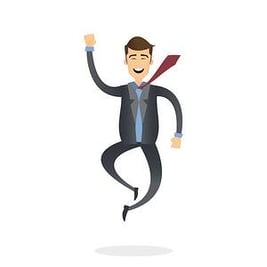 In most practices when a patient purchases products from the dispensary, they'll walk out with some lens cleaner and a cleaning cloth. While those things are great and helpful, what can your practice gift that makes you stand out? Maybe patients that spend a certain amount of dollars are entered into a special monthly prize drawing, or maybe you team up with another local business to provide locally sourced freebies for your patients.
Promote Patient Education
Patient education has become increasingly important. Patients want to play an active role in their healthcare, but they need to better understand their conditions and treatments. Large screens and shareable tablets throughout the exam lane make it easy to share this information with patients and allows an open dialogue of questions and answers that make it easier for patients to get the information they need.
Hi-Tech Equipment
Modern equipment and processes in your office will show your patients that you're staying on top of the latest trends, devices, and systems to monitor their healthcare. Seeing that you've invested in the best tools to get the job done will make your patients feel valued and that their health is being taken care of in the best possible way.
Free Wi-Fi
Patients don't like waiting. Long wait times can drastically impact a patient's satisfaction with your eyecare practice. But we know there are days when back-ups happen and you get a little off schedule. Free high-speed wi-fi in your waiting room makes it easy for patients to distract themselves from the clock and lets them stay connected to their professional and personal lives while they wait for their appointment.
Get Personal
Healthcare is a personal experience, so making your patients feel valued and recognized at your practice, instead of just a number, is an important part of their overall experience. Referencing patients by name at check-in and throughout the appointment, plus marking personal notes in their file can help you remember topics of conversation to bring up with them the next time they are in the office.
Embrace Community
People like doing business with people who share the same interests and values. Being an active member of the community by volunteering and sponsoring events and organizations will help you and your business connect with more members of the community.
Now that you're delighting patients in your eyecare practice, learn how to make more sales in your dispensary with our 4 Week Guide.