When it comes to marketing your eyecare practice, you often find articles on things like growing your Facebook page, how to write a good email, or different strategies for small businesses to implement.
But, there are many sides and pieces to your practice's marketing strategy that you probably don't think of as having a big effect on your patient experience and optical capture rate.
Today, we wanted to point out six different marketing ideas that don't get as much attention as some of the more common topics.
Eyecare Marketing Strategies You Haven't Thought of Before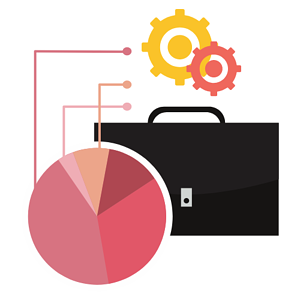 6 of the Best Professional Bios We've Ever Seen
You know that "About Our Staff" page that you probably have on your website? When was the last time you updated your bio, or really put some serious thought into making it more unique and powerful? Chances are that you spent about ten minutes knocking it out to fill up content on your website, but that little bio can affect things like your SEO, patient impressions, and future moves in your career. Check out this article to read some of the best professional bio examples.
3-Step Objection Handling Process
In your dispensary, it's common to hear objections to things like price and frame style. How you and your team respond to these objections can make or break a sale. Plus, how you market and merchandise your products can help reduce the objections that you'll face when it comes to frame sales. Use this 3-step plan to overcome objections that your eyecare practice faces.
How to Get Started with Facebook Analytics
You've probably read all the articles out there on why it's important for your practice to be on social media, and how to gain the most followers. But, another important side to that story is being able to understand the performance of your social media pages so you know how to better invest your time and money into your social media strategy. This article will help you take better advantage of the time you are spending on your practice's Facebook page so you can make better decisions about the content you put out there and how you spend your money.
11 of The Best "Contact Us" Pages You'll Want to Copy
Just like the webpage we talked about earlier with your professional bio, your contact us page is probably one of the most visited on your website. Your contact us page should be easy to find, easy to navigate, and provide your visitors with efficient ways to get in contact with your office. Take a look at these 11 examples to inspire a revamp of your own practice's page.
How to Get the Most Out of Working with a Designer
If you're going to update your logo, brand, signage, or website it's likely that you'll have to hire a designer to bring your visions to reality. But, if you've never worked with a designer before, you could run into some roadblocks that slow the process down or cause you to be unhappy with the end result of the design project. Use these tips to better communicate and get the most out of the relationship with your designer.
Using Google Analytics to Improve SEO
Ranking high with SEO helps your practice show up before your competitors in online searches. You have probably heard of SEO and how important it is for your online presence, but you may be intimidated or confused by all the constant changes that seem to roll out. If you're just opening up your practice, relocating, or going through a rebrand, make sure you read about how to use google analytics to Improve SEO.
Now that your marketing is on point, check out our eBook on increasing sales in your dispensary.
Editor's Note: This post was originally published on August 16, 2017. It has been updated for relevance and richness of content on May 6, 2019.