Technology. It can be difficult to understand and overwhelming to learn, especially if your practice has been running off paper since you opened. But, if the time has come for your practice to take a leap into the world of EHR software, you need to understand the different types of technologies that are available for your practice.
That's why we've created this flowchart. Each question will lead you one step closer to determining if client-server, cloud-hosted, or cloud-based is the right path for your practice. Get started by answering the first question, "Do you have an IT department/manager?" and see where you go from there!
Should Your Practice Choose Cloud-Based EHR Software?
Download a printer-friendly version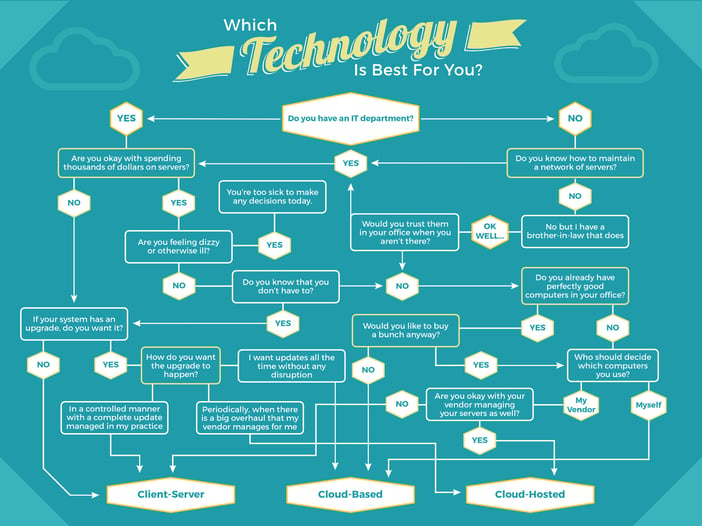 Download our EHR Software Buying Guide for Optometry to help your practice land on the right solution that will meet all of your needs!