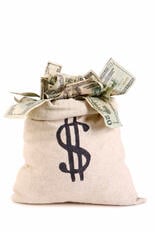 We come to you today not to talk about fun codenames to give your patients or how to be the best frame-matchmaker in town, but to discuss a more serious topic: your bottom line. If you're paying too much for payment services, then that cost directly affects your profits. We know that seeking out ways to maximize net income may not be your number one priority because your time is spent providing great services, preserving employee satisfaction, and maintaining customer relationships. And if we're all really being honest, researching and comparing payment services is about as exciting as watching paint dry.
But, as CEO of AES Dennis Bakke once said, "Profits are to a corporation much like breathing is to life. Breathing is not the goal of life, but without breath life ends. Similarly, without turning a profit, a corporation, too, will cease to exist."
Of course we want your practice to "continue breathing" (and really take "deep breaths"), so we did all the boring research and came across a payment service that we believe can be utilized to improve managing eye care practices, NXGEN Payment Services.
What Does NXGEN Do?
NXGEN is a Better Business Bureau (BBB) Accredited Business and has had over 10 years of experience in providing complete payment processing services, including:
Credit and Debit Card Processing

ACH/EFT and Check Processing
Smartphone, Mobile, and Wireless Processing
Internet Processing
Merchant Cash Advance
And More!
Just as a quick overview, this company provides great rates and helps their clientele lower overall processing costs by improving operations. NXGEN can even help integrate your payment processing software with your existing Customer Relationship Management (CRM) system or other accounting systems. If you aren't convinced that integration is a necessary move, just remember how much more efficient you were when you integrated your opticians practice management software with VisionWeb!
What are the Benefits of NXGEN?
Security
Let's talk about data breaches: they're costly, scary, and a pain in the neck. A single breach could even cost you your company. NXGEN helps reduce this risk by making sure every merchant stays Payment Card Industry Council (PCI) Compliant. Did you know that businesses that cannot prove their PCI compliance could be subject to hefty fines ranging from thousands to millions of dollars? Now that's scary! What's even better is once you are PCI Compliant, NXGEN will warranty each data breach for up to $100,000 in reimbursed fines and costs! How's that for a little peace of mind?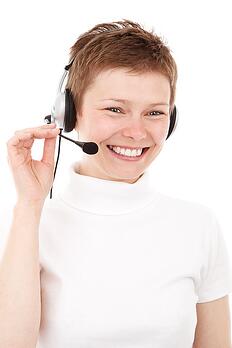 T
ransparency
No shady or complicated reporting here! Just as ordering ophthalmic products online through VisionWeb is more convenient and efficient, so is online reporting. NXGEN offers an easy-to-understand online reporting system that's available 24/7. Know your true costs and enjoy "big business advantages" no matter what size your practice is.
Customer Service
VisionWeb's Director of Customer Relations, Juanita Burke, stressed in her 10 for 10: Keeping Customers Happy at Your Eye Care Practice, how crucial customer service is to any business: she would be happy to learn that NXGEN feels the same way. NXGEN states that "merchants come for the NXGEN clout and stay for the service." Available 24 hours a day and 7 days a week, this company is committed to ensuring its customers are satisfied.
Accepting
Yes, NXGEN accepts all payment types when it comes to credit and debit card processing (even Canadian PIN networks). Instead of dealing with many confusing statements, you receive one integrated statement. And, there are no funding delays: deposits are available within 24-48 hours.
We know discussing payment services isn't the most exciting topic, but we want your eyecare practice to be in tip-top shape! And starting with an awesome payment service, like NXGEN, can help you cut costs and improve profits. If you're interested in learning about this payment service for optical suppliers and eye care practices, visit NXGEN.com.
Want to learn about NXGEN and their services?