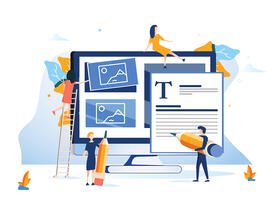 There are many things that you should be monitoring to keep your office workflow running smoothly. Unsurprisingly, one of the most important parts of your workflow is customer service. Creating a positive experience for your patients throughout their entire visit to your office is important in gaining repeat and new patients.
It's likely that many of your new patients start the customer service experience when they search for eyecare practices in their area on Google. Is your website customer-friendly? Our customer service cycle presentation below first tackles your online presence, continues through the patient experience, and goes over retaining patients after their first visit.
Monitoring Your Customer Service Cycle to Create a Great Office Workflow and Happy Patients
Make sure you keep up with the latest tips for the eyecare industry by subscribing to our blog.
Originally published in March 2015