Heading into a new calendar year could mean sorting out finances, preparing new marketing campaigns, or just keeping afloat during the busy season. It can also be the best time to look into purchasing new software you've been eyeing or just replacing what's not working for you.
In order to cater to the special growth needs for your practice post-pandemic, we're focusing on what eyecare professionals might be lacking in their existing systems that are necessary to move forward in 2021. These 3 capabilities will give you the unfair advantage your practice deserves.
Stand Out with These Optometry EHR Must Haves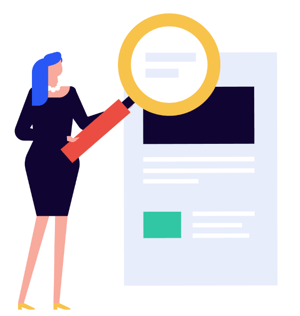 Versatility
When we say that your EHR software should be an all-in-one system, we mean that you shouldn't have to leave the single login to accomplish an exam from start to finish. Make sure your software includes a patient portal, questionnaires, custom exam templates, video-based patient education, and e-prescribing under one login. Another useful embedded tool is reporting analytics to help you analyze your frame board and patient flow, like EDGEPro offers.
Scope
Offering robust care for more medical patients such as those with glaucoma, diabetes, or macular degeneration involves having the right tools to document exams. Like with Uprise EHR & PM, you'll need an EHR that allows you to use create templates for common CPT codes. You'll also need to make sure the medical devices you're using are integrated with your EHR for easier data analysis. Finally, all medical appointments can go more smoothly if your EHR allows for pre-exam and post-exam questionnaires or information to be shared digitally.
Telehealth Support
You're doing your practice a disservice if you're not equipped to see patients remotely, especially in the case of emergencies. Similar to the medical scope capabilities, telehealth services can go smoothly when your EHR includes a robust patient portal with eprescribing, online patient education/questionnaires, and a cloud-based system. Ask your vendor to walk through how a telehealth appointment would be conducted so you can be sure it's easy to implement for your remote staff.
---
Uprise EHR & PM has been optimizing throughout 2020. See how Dr. Castleberry uses its telehealth capabilities in the video below.