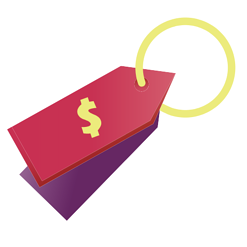 We often discuss profitability in your practice when it comes to your dispensary, your staff, and your patient growth. However, we know that running an eyecare practice doesn't come cheap, so keeping your overhead costs down is also important to boosting profits.
You might be considering a few big purchases whether it's optometry software, new tools and instruments, or a new inventory of frames. That's why we created the following worksheet to help practices evaluate the costs of different practice management and EHR systems. It could also be used as a template to help you evaluate other major purchases for your practice.
What's The Total Cost of Your Optometry Software?
Click here for a printable version of the worksheet!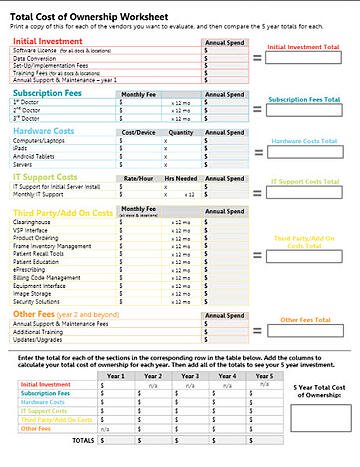 Thinking about purchasing optometry software? Know which questions to ask software vendors. Download the eBook now!
Editor's Note: This post was originally published on March 5, 2014. It has been updated for relevance and richness of content on June 10, 2019.