Managing your optometric billing workflow can be one of the trickier jobs in your practice. Especially if you're managing several different processes to support your claim filing needs. Things like paper charts, manually filing claims, and data entry errors can slow down your workflow and ultimately hurt your reimbursements.
Software can help you, your biller, and your entire practice simplify the collections process, and avoid data entry errors that can result in denied claims. Practice management and EHR software coupled with a claims management solution can quickly take your claims workflow to the next level.
Speed Up Your Optometric Billing Workflow with Practice Management and EHR Software
Submitting Claims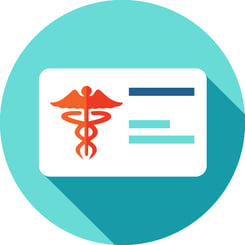 Before a patient even enters your office, the right software combination will allow you to check patient eligibility and perform authorization checks from multiple payers to create a complete benefits profile.
In the exam, EHR software can help the process by auto-populating insurance codes according to the diagnosis chosen. All the OD has to do is perform and document the exam. Some systems even provide code verification that alerts you when services can or can't be performed on the same day. And, with an integrated practice management system it will generate a claim by directly pulling data that was entered into the EHR.
Claims should automatically generate when you post an invoice, and you'll be able to submit claims without leaving the practice management system. Having everything you need to submit claims electronically from your practice management software makes it one less system that your staff has to learn and navigate through during every patient's appointment.
The system should provide error-checking features before submission with notifications and instructions for editing procedure codes or changing the insurance billed. These automated processes will catch most data entry mistakes compared to submitting claims manually through payer sites.
Managing Reimbursements
Submitting claims is only the beginning when it comes to managing your billing workflow. You should also be equipped with the tools you need to easily stay on top of the status of your claims.
When you receive ERAs, you should be able to view denials, rejections, adjustments, and acceptances in real-time so that you can fix and resubmit claims as soon as possible within the system. You can also download and import ERAs into your practice management system for auto-posting, giving you a head start on the reconciliation process.
With older claim management methods it's easier to forget to follow up on rejected or denied claims in your workflow, unless they are brought to your attention. And, it's going to take your longer to fix issues if you have to leave your system or call payers for updates.
If you're looking to update your claims management processes, check out Uprise Practice Management and EHR, and find out how an all in one solution will benefit your reimbursements!