An OD wears many hats to ensure their practice is running effectively and patients are comfortable and happy. However, the constant hassle of trying to meet the demands of running a successful optometric practice and providing quality care can quickly turn into an all day job.
When you lack the focus needed to concentrate on your practice errors can occur. These errors can put your practice, your patients, and yourself in danger. Below are a few ways practice owners can reduce the chance of practice burnout.
3 Ways to Regain Focus On Your Optometric Practice and Avoid Burn-out
Take Breaks Throughout The Day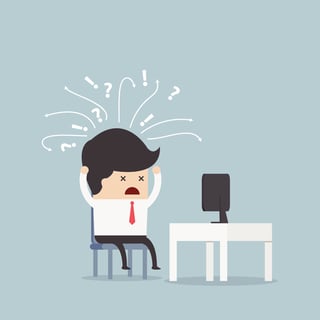 Taking breaks from a busy workload will not only help reduce stress, but it will also improve productivity for when you come back. Take five-to-ten minutes to take a break and regroup your focus. Some ways you can spend this time is by finding a creative outlet, taking a short walk, or pick one of these 5-minute break ideas.
Unplug When Not At Work
It's common for ODs to take work home with them. If you find yourself still thinking about work when you're home with your friends and family, or on your only day off, it's time to unplug. Focusing more time on your practice than on people around you can strain relationships.
While you may think that some of the administrative work is too important to leave alone, remember it's still going to be there tomorrow if you don't get to it. Taking care of yourself to focus on strengthening your relationships will give you something to work towards and give you the support you need when facing challenges.
Reduce Time-consuming Tasks
You can offload many tasks to qualified individuals. From billing to pre-exam testing, you can offload some of the more time-consuming tasks to make more time available for you to think strategically about your practice and your patient's care.
If you have the resources to hire additional help in your practice and pay the payroll taxes, then it may be wise to explore this option. However, if you don't think that spending money and time on managing and training in-house talent is a good fit for your practice, consider seeking outside help from a specialized service provider. For example, if your goal is to collect more from insurance claims, you may want to look into supplementing your biller's efforts with a Revenue Cycle Management provider.
For tips on how you can reduce time-consuming tasks, subscribe to the VisionWeb blog.