Making a change in your eyecare practice isn't a decision you make overnight. Something big, like a software change, can lead to a series of changes for your practice, so making the decision usually comes after a build up of complaints or inefficiencies with your current system or workflow.
We have found a few different reasons that it might be time to make a software change in your practice. If you're suffering from one or more of these problems in your practice, now could be the right time to start evaluating new optometry software options.
Should Your Practice Make an Optometry Software Change?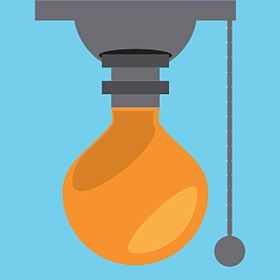 Your System is Out of Date
Your software could be outdated in a few ways. If you've been using the same system in your office for as long as you can remember, you might not be aware of the new and more intuitive software options out there. You might be stuck on a client-server system where software updates are infrequent and require extra work and money in order to get them up and running in your practice. Technology is evolving every day and your practice can keep up faster when you have a cloud-based EHR system.
You are Paying Someone to Manage Your IT Needs
As an optometrist, software management and data security likely isn't your specialty. And if you have a server in your practice, it requires expertise in order to manage and secure your practice's information. If that's the case, you're probably outsourcing your IT needs in order to keep your patient and practice data secure.
Cloud-based software systems take the IT headaches off your shoulders without additional costs. Cloud vendors take on the brunt of managing and securing your system so that you can focus on the things you enjoy, like patient care. Software vendors have the knowledge and resources to keep your information as safe as it can be.
Your Staff is Complaining about Your Workflow
The whole point of using software in your eyecare practice is to make daily tasks easier on your staff and to keep your workflow running smoothly. If your staff is grumbling about unnecessary data entry, extra clicks, and overall inefficiency in your practice - your optometry software probably isn't doing the best job.
If your system is outdated, you're spending too much on IT management, or you're struggling with your workflow, now might be the perfect time to make a software change. Making a switch is a big decision for your practice, so make sure you're prepared to dive into the buying process.
We've compiled this buying guide to help you detail your optometry software needs and evaluate the options on the market today. Good luck!
Editor's Note: This post was originally published on February 22, 2016. It has been updated for relevance and richness of content on February 11, 2019.