When a potential patient is in need of finding a new optometric practice, they usually start looking through a search engine, like Google. To help your chances of being noticed by these potential new patients, you need to get to the top of the first page of Google. The easiest way to do that is to utilize Google AdWords.
While AdWords can seem complicated with multiple search parameters for even experienced marketers, if you stick to the basics, you can begin to see results. In today's post, we'll look at the basics of getting started with Google AdWords.
An Optometric Practice's Quick Guide to AdWords
What is Google AdWords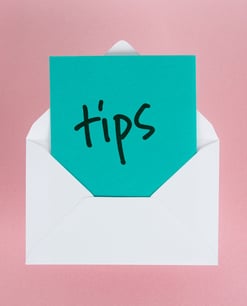 AdWords is an advertising service that displays advertisements on Google result pages based on certain criteria such as location, keyword, bid price, and more.
Typically, the more relevant the ad is to the searcher's inquiry and the higher the cost per click (or bid price), the higher your ad will appear on the search results page. This matters for optometric practices because new patients may notice the ad to find your practice.
Getting Started with AdWords
There are a lot of resources on the web for getting started with AdWords. When getting set up, look through the "How to Setup AdWords" checklist offered by Google. This resource explains all the terms you need to know to be successful, and provides step-by-step instructions on starting your first AdWords campaign. You can take your time setting up your account because you only pay for ads that are you activate, not through a monthly fee.
At a quick glance, to get started with AdWords you need to know:
Writing the Ad Copy
Because space is limited, coming up with compelling ad copy and imagery can be stressful. How do you get across what you need to in so few words? To ease the process, you need to answer these three questions:
What do you have to offer (specialties, sales promotions, practice value)?
What do you want people to do when the see the ad (schedule an appointment, call your office, visit your website, etc.)?
Who are your patients?
Once you answer these questions, you'll have all the information you need to fill in the headline, the descriptions, the image, and the call to action.
For more tips on how you can market your optometric practice, subscribe to the VisionWeb blog.
Originally published: June 2017