We are all human and it's normal to occasionally forget tasks and miss deadlines. But filing a claim late could result in a denial impacting your practice revenue. You want to keep the number of claim denials as low as possible and late filing is one of the easiest preventative measures.
Increase Claim Filing Efficiency and Prevent Late Filing
When your practice chooses to accept an insurance payer, you should have a contract between you and the payer outlining accepted services and guidelines for claim submission, among many other things. An important detail to note in your contract with your insurance payer is the claim submission deadline.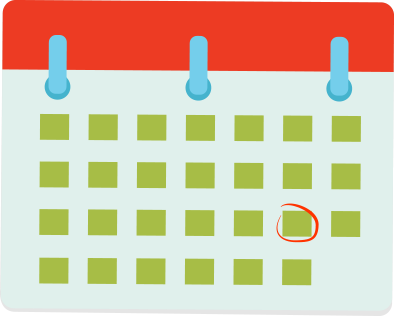 Every payer has a firm deadline for accepting and processing claims. Every payer's deadline varies and can range between 90 days to a year from providing the service. For example, generally, Blue Cross Blue Shield and Medicare allow you to submit a claim within a year of performing the service, while Aetna and United Healthcare will only accept claims if they are submitted within 90 days of the service. If you miss this deadline, your claim will be denied.
But what if the denial reason appears as "late" even if you remembered to file before the deadline? That could be because even though you file a claim before the deadline, there is still the risk of it being rejected. It's also important to remember to check for rejected claims frequently so you can follow up to fix and submit them before the deadline.
While you should always submit your claims as soon as possible, knowing your timely filing guidelines will help you prioritize claims that should be worked on first when you have piled up claims. It is also important to remember that your payer should receive the claim before the deadline.
For more ways to prevent denied claims in your practice, download our eBook "Top 7 Reasons for Denied Claims."