Summer can be a challenging time for many small businesses. Your staff wants to take a lot of time off, your schedule might not be as full as you want it to be, keeping the office team motivated is a struggle, and maintaining low overhead costs throughout the office to keep profits high can be difficult. Today, we have 5 summer challenges that you and your team could be facing this year.
5 Summer Challenges Your Eyecare Practice Could be Struggling With
Staff Motivation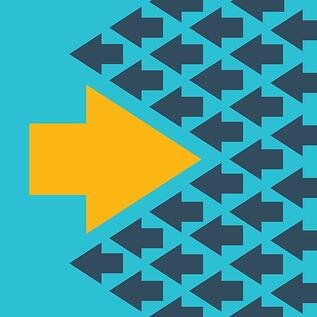 Keeping your staff motivated during the summer months is important. Maintaining healthy sales numbers in your dispensary is critical, especially during the slower months of the year. Being able to offer extra sales incentives and high bonuses can help keep your team extra motivated when they might need it most. Check out this article on different ideas for motivating your team.
Work-Life Balance
Managing the happiness of your staff (and yourself) can be extra difficult in the summer. Many people like to take extended vacations during the warm months and use up a majority of their time off. And, a lot of times it can be hard to approve everyone's requests to maintain a healthy work-life balance while also maintaining your own. Having a team that respects the employee handbook in your office and follows the rules of when and how time off works for the team can help keep things organized and structured when it comes to staff management.
Implementing Changes
Making a big change in your eyecare practice no matter what time of year it is can be tricky. If you're going to implement a big change, like a software switch, the summer could be the right time to do it before the back to school and end of year rushes hit your office. That way you have plenty of time to get your staff on board, implemented, and trained on using the new system. Making the switch to modern EHR software can give you the ability to improve on workflow inefficiencies that could allow you to add more appointments to your schedule.
Retaining Customers
Upholding a high new patient growth number is important for your practice, but equally as important is retaining your current customers. Spending time to focus on retention could include things like thinking about a patient loyalty program or updating your patient recall messages. Text and email recall messages are a great way to remind your current patients that they need to come back into your office. Testing out different messages and promotions can help you evaluate what it is that brings patients back in.
Keeping Up with Technology
Technology changes can be hard to keep up with. Especially if you don't consider yourself as being someone who is tech savvy, it can be intimidating to implement new technology. But, advancements in tech will only help your practice improve upon specific functions in your eyecare practice. Whether it's technology that helps you more efficiently file your insurance claims, or practice management software that helps you streamline data entry and your patient workflow - keeping up with the latest that technology has to offer your practice will help you stay at the forefront of quality patient care.
Looking for more practice improvement advice? Download the eBook, 12 Insider Secrets from America's Top ODs.