You might think that a period of immense change is not the best time to change your software. However, it might actually be easier to implement new software when your practice is already in flux or adjusting its processes and notifying patients of changes.
Dr. Robin Szabo had been eyeing Uprise EHR & PM for awhile before deciding to switch once her practice was mandated to close for COVID-19. She discusses why the downtime provided the best opportunity to train her staff in the following article featured in Women in Optometry. We've included a few parts of her interview here that might be relatable for your practice today.
Why This Doctor Changed Her EHR Software in 2020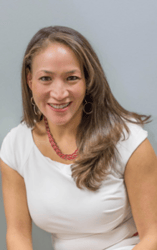 Background
Dr. Szabo and her staff were getting frustrated with how slow their old EHR system was, but she knew that switching her software would involve transferring a large amount of patient data from her 20 years of working as an OD. Therefore, Dr. Szabo needed to run both systems at the same time. That's why stay-at-home orders provided time for her staff to learn the processes of Uprise and get used to the new system before their schedule started to fill up.
Why Switch Now
Like many Uprise customers, Dr. Szabo's practice could mostly learn the system remotely with the help of videos and digital training. This allows in-office time to be solely reserved for patient facetime. Furthermore, Dr. Szabo realized that the new system has kept her staff and patients safe because "Patients have the ability to fill out their paperwork in the patient portal. That means my staff isn't filling it in, which minimizes the time the patient is in the office and increases our efficiency," she says.
Moving forward, Dr. Szabo's practice feels more confident handling another shutdown or hurricane closure due to the cloud-based capabilities of Uprise.
If you want to read more about how Uprise helps Dr. Szabo keep on top of billing and her second location, read the full article here.